Zelensky: "A great counterattack is underway against the Russian army"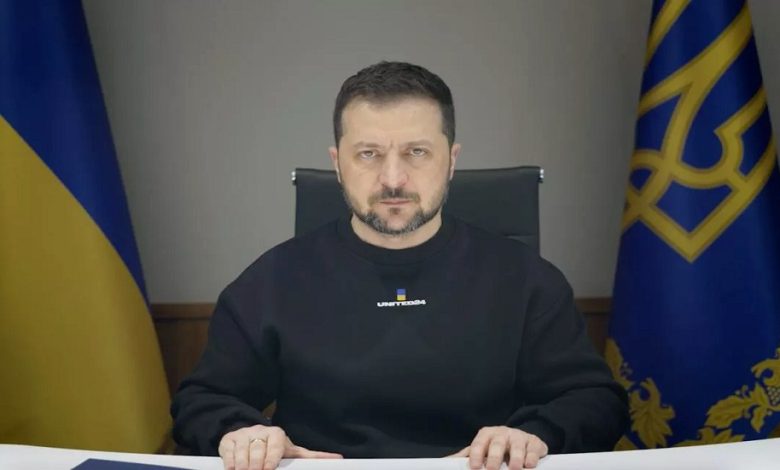 Ukrainian forces are conducting a counteroffensive against Russian forces, Ukrainian President Vladimir Zelensky said.
President Zelensky held a joint press conference with Canadian Prime Minister Justin Trudeau in Kyiv, the capital of Ukraine, on the 10th (local time), saying, "Ukraine is taking counterattack and defense measures," but "not sure at what stage." I won't tell," he said.
President Zelensky said, "I am in daily contact with commander-in-chief Valery Zaluzhnyy and other military commanders," adding, "Now everyone is optimistic. Tell Putin that way too."
Zelensky's remarks came as Russian President Vladimir Putin claimed that he had stopped a major Ukrainian military counterattack the previous day. "I can say with certainty that the Ukrainian offensive has begun," Putin said on the 9th, "but the Ukrainian army has failed to achieve its objectives in any combat zone."
This is the first time President Zelensky has acknowledged launching a counteroffensive. President Zelensky has said in recent months that Ukraine is preparing a counteroffensive, but he has not said when or if it will begin.
Meanwhile, Prime Minister Justin Trudeau promised 10 million Canadian dollars (approximately 9.7 billion won) for emergency relief, citing Russia's role in the destruction of the Russian-controlled Kahouka Dam.
Ukraine's military recently declared war that it would retake Crimea, which was forcibly annexed in 2014, as well as eastern and southern territories lost to Russia through a recent "spring counteroffensive." Since then, Russian forces have claimed that a major Ukrainian counteroffensive had already begun, but that the Ukrainians had stopped the attack.
"There is no doubt that without the Russian invasion this dam would still be standing today," he said. "Russia will be held accountable for its actions in Ukraine."