1,300 Egyptian workers detained in Libya were freed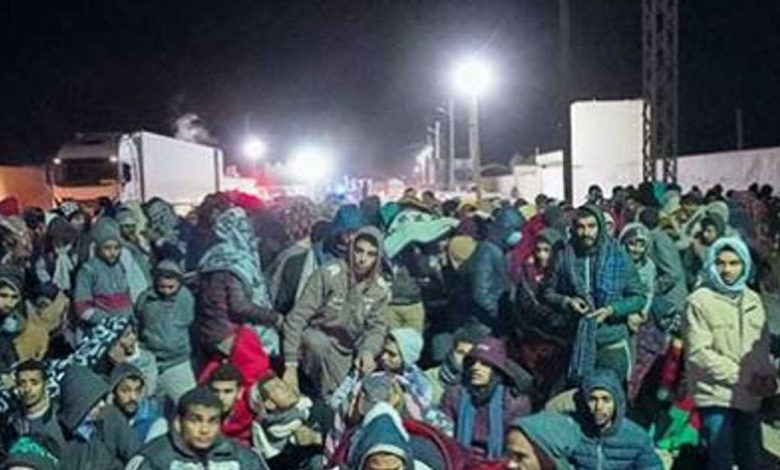 The Libyan newspaper "Al-Wasat" quoted the Undersecretary of the Ministry of Interior, Faraj Al-Abdali, that these Egyptians were held in a farm for three months in the Bir Al-Ashhab area, which is about 70 kilometers from the city of Tobruk in eastern Libya.
Al-Abdali added that the operation to liberate the Egyptians took place during an expanded security campaign, in which multiple forces participated, including the "human frogs" of the Libyan National Army, in addition to security forces.
He said that the liberated Egyptians were deported to their country immediately upon their release.
He called on notables, sheikhs and wise men of the region to lift the social cover for criminals and outlaws.
He pointed to the continuation of the campaign to impose the law and extend the prestige of the state from Tobruk to the Libyan-Egyptian border.
In the past, the Libyan authorities liberated a number of Egyptians who had been detained in the country, which has been mired in chaos for nearly a decade.
Egyptian workers have been kidnapped in Libya in recent years, amid the security chaos in the country and the spread of armed and extremist groups.