6.5 million Israeli voters to decide Benjamin Netanyahu's political fate today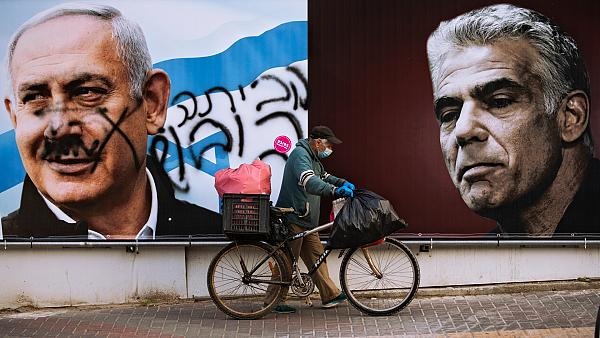 Tuesday morning, polling stations opened their doors in the fourth Israeli Occupation legislative election in two years, according to our reporters.
Polls before the vote show neither Prime Minister Benjamin Netanyahu nor any of his rivals securely forming a coalition after the fourth election in two years.
About 6.5 million Israeli Occupation residents have the right to go to the polls to cast their votes in an attempt to end the state of political fragmentation and put an end to the longest period of stalemate in the Jewish state, and determine the fate of Prime Minister Benjamin Netanyahu. 
Netanyahu's Likud party is expected to win the majority vote, but the prime minister will face a troubled road ahead in trying to form a coalition government. He will most likely have to ally himself with the extreme, conservative Right in order to form a government. 
Despite weeks of protests that support his ousting, Netanyahu remains the most popular candidate. 
Netanyahu's main opponent, the leader of the Israeli Occupation opposition and the head of the secular centrist "There is a future" party, Yair Lapid, said Tuesday before casting his vote that the elections could produce a "government of darkness," referring to Netanyahu's ultra-Right coalition. 
The former TV presenter added to reporters, "This is a moment of truth for Israel (…) We are faced with two options, either (there is a strong) future or a dark government, racism and homophobia."
Lapid, who had previously stated that he would not stick to the premiership in an anti-Netanyahu coalition in the event that this helps topple Benjamin Netanyahu, called on citizens to vote for his party and boycott the Likud party.