France: Paris demands explanation from the Turkish authorities about "Ankara's destabilizing in many countries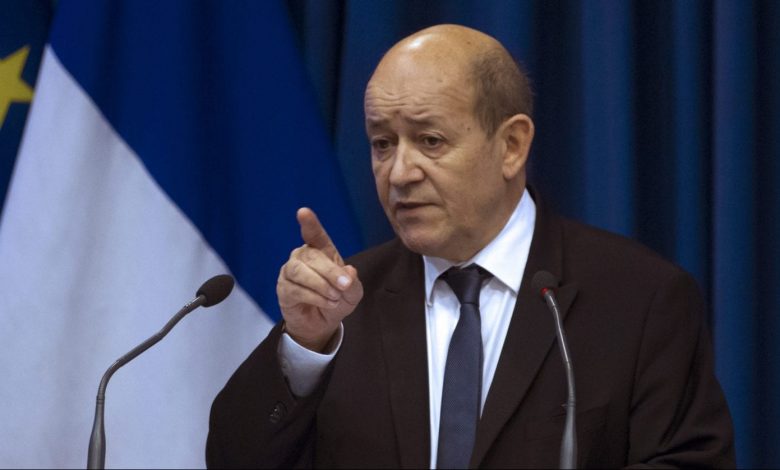 France France France France French Foreign Minister Jean-Yves Le Drian announced Saturday that Paris will return its ambassador to Turkey to Ankara Sunday to obtain "clarifications," a week after he was summoned after verbal attacks by Turkish President Recep Tayyip Erdogan targeted his French counterpart Emmanuel Macron.
But he added that Turkey's subsequent condemnation of a knife attack inside a church in the French city of Nice this week was "different, clear and unambiguous. However, this does not prevent Ankara from providing explanations."
The French Foreign Minister added, "We have asked our ambassador to return to Ankara tomorrow to follow up on this request for clarification and explanation with the Turkish authorities" regarding the "recent disgraceful statements," but also about "Ankara's destabilizing work for several months in Libya, in the eastern Mediterranean, and in the Nagorno-Qara region."
"All of this requires strong clarifications, which the European Union itself has requested … We cannot remain in a (atmosphere) of misunderstanding and disgraceful statements," said Le Drian.
These statements came hours after Macron accused Erdogan Saturday of adopting an "aggressive" stance towards his NATO partners, considering that tensions may subside if Erdogan shows respect and stops making lies.
Macron hoped that things would "calm down," but in order for this to happen, it is necessary that "the Turkish president respects France and the European Union and their values, and does not utter lies or utter insults."
Macron said in an interview with Al-Jazeera that "Turkey has an aggressive attitude towards its allies in NATO," denouncing Turkish behavior in Syria, Libya and the Mediterranean.