Southern Transitional Forces in Yemen Starts Executing Riyadh Pact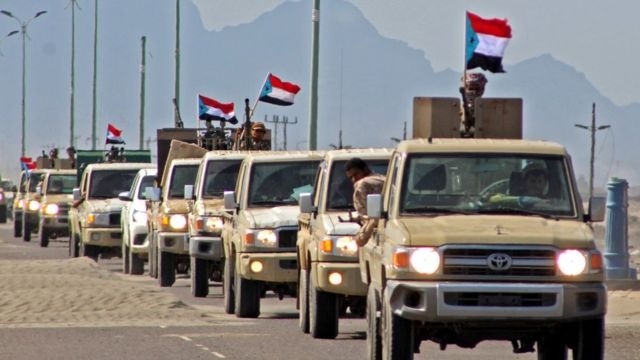 All necessary arrangements to accelerate the implementation of the Riyadh Agreement have been completed, the Arab Coalition said on Thursday.
The formation of the Yemeni government was also agreed on, which will be made up of 24 ministers from the Southern Transitional Council and various Yemeni political figures, the state news agency SPA reported, quoting the coalition.
The source noted that all the necessary military and security plans had been met to implement the military and security aspects.
The coalition also said the new government would be announced as soon as the implementation of the military aspect completes within a week.
Arab Coalition will oversee the separation and redeployment of the military forces in Yemen's Abyan province on Dec. 10, the report added.
The coalition would continue to support security units to carry out their essential tasks of maintaining stability and fighting extremist organizations.
To start the implementation of the mechanisms to accelerate the work of the Riyadh Agreement, it included the announcement of the transitional council canceling self-governance in the south, that the president of the republic is to appoint a new governor and security manager in Aden, as well as keeping security forces in the capital to ensure that security in the temporary capital is not disrupted and to combat Al-Qaeda's activities.
The mechanisms also call on the appointment of a prime minister and the formation of a
new government.
The international community relies on accelerating the implementation of the Riyadh Agreement to enhance security and stability in Yemen and to support the efforts of the UN envoy to Yemen.
The Saudi-led Coalition to Support Legitimacy in Yemen will continue to support the legitimate Yemeni government and UN efforts that aim to reach a comprehensive political solution for the Yemeni crisis, approved by the Yemeni people.