Resignation of 113 leader of Ennahda Brotherhood movement due to "wrong political choices of the movement"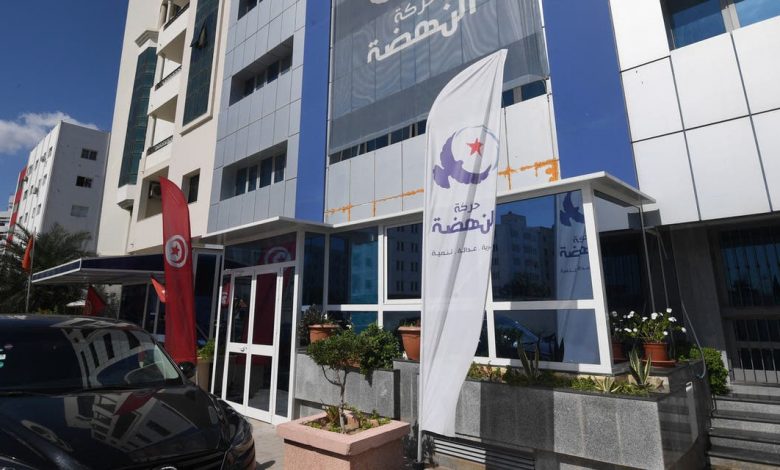 113 members of the Tunisian Brotherhood's Ennahda movement, including prominent leaders such as Samir Delou and Abdel Latif Al-Makki, announced their resignation after a meeting of the Shura Council, justifying the collective resignation with the "wrong political choices of the movement's leadership."
According to Mosaique FM, the resigned leaders held the current leadership fully responsible for the movement's "isolation in the national arena."
A statement by the movement added that the foregoing was also the result of "the failed administration of his president (Ghannouchi), who rejected all advice not to run for the presidency of Parliament in order to avoid fueling tension, alignment and disruption."
The media published a list of 113 leaders who submitted their resignations from the movement, including the former Minister of Health Abdel Latif Al-Makki, the prominent leader Samir Dilo, deputies and former members of the Constituent Assembly, members of the Shura Council, and officials at the regional level.
The signatories considered that the collective resignation came "after the failure in the battle for internal reform" of the Brotherhood movement, accusing Ghannouchi of being alone in opinion and his rejection of reforms.
On September 22, 2021, Tunisian President Kais Saied issued a presidential order that included a number of exceptional measures, including the continued suspension of parliament and the partial suspension of the constitution.