Al-Mismari: Turkey is transferring "terrorists" from Libya to Azerbaijan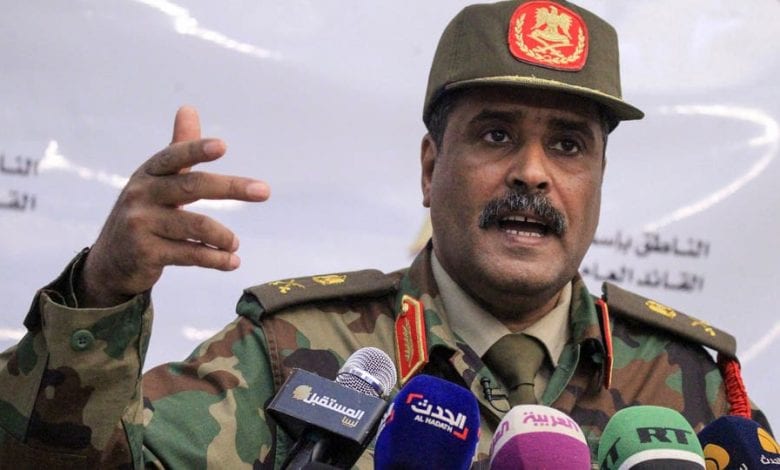 Al-Mismari said during a press conference on Facebook Thursday that "extremist groups control airports in the west of the country".
In a new confirmation of Ankara's role in the ongoing conflict in the Nagorno-Karabakh region between Armenia and Azerbaijan, Libyan army spokesman Ahmed Al-Mesmari said: "Turkey is transferring Syrian and non-Syrian terrorists from Libya to Azerbaijan."
He also stressed that "we have a very serious security threat in the west of the country".
He added: "Tens of thousands of Syrian and non-Syrian mercenaries were transported to Libya via Mitiga and Misrata airports."
Al-Mismari showed pictures that he described as the body of Abu Abdullah al-Rubai al-Tikriti, the leader of the "ISIS" organization in North Africa, who was killed on September 14th.
He also noted that "ISIS benefits from some of its supporters in Tripoli".
Planes loaded with mercenaries
It is noteworthy that the director of the Department of Moral Guidance, Major General Khaled Al-Mahjoub, announced in a statement to Al-Arabiya.net on September 29th that 4 planes carrying Syrian mercenaries were discovered, which are likely en route to Azerbaijan, Turkey's ally, are to throw them as fighters and support Baku in border conflict with Armenia.
Al-Mahjoub pointed out that this step could be related to the current political developments in Libya.
According to the latest statistics from the Syrian Observatory of Human Rights, the number of conscripts who went to the Libyan territories has reached about 18,000 mercenaries of Syria nationality, including 350 children under the age of 18, of which about 8,500 returned to Syria after their contracts were terminated and their financial ones Contributions paid.