Tunisian authorities closes Ennahda Brotherhood channel.. broadcast without a license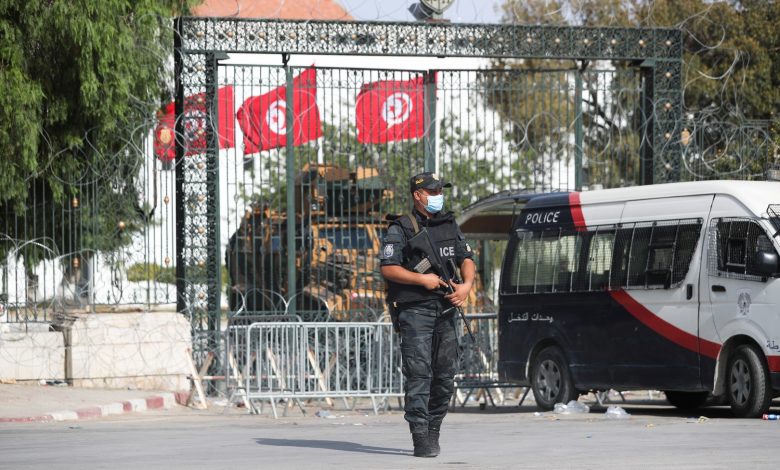 Tunisian authorities began procedures to close the Brotherhood Zitouna channel, which is close to the Ennahda movement in the country, because it was broadcast without a legal license.
According to "HAICA", the body responsible for regulating the media scene in Tunisia, the decision to seize came after many warnings that were directed to the administration to stop broadcasting because the channel did not obtain a legal license and called on it to settle its status, but to no avail.
It also clarified that the implementation came after an accumulation of financial violations against the aforementioned channel.
For his part, a member of the Supreme Authority for Audiovisual Communication, Hisham Al-Senussi, said that "Al-Zaytouna" channel was protected by a system led by the Ennahda movement, which formed a parallel state, revealing that "the Ministry of Finance covered up the sins against it."
Illegal work for years
It is noteworthy that Al-Zaytouna TV, owned by one of the leaders of the Ennahda movement, has been operating illegally in Tunisia since 2012, after the High Authority for Audiovisual Media refused to grant it a broadcasting license due to its lack of respect for the conditions regulating the sector, which prevent the granting of TV channel licenses to leaders and political parties.
The information also indicated that there are legal lawsuits filed against it due to the many violations committed by the channel and violations, especially during the previous electoral stations, as well as suspicions of its funding sources.
She pointed out that HAICA had previously called her to stop broadcasting and warned her not to take the necessary legal measures against her.
confirmation statement
The decision to seize the equipment and supplies of Al-Zaytouna TV comes one day after the military court decided to imprison the broadcaster, Amer Ayyad, on charges of conspiracy intended to change the state body, after he directed severe insults and attacked President Qais Saeed, on a television program.
While the channel issued a statement, on Wednesday, confirming that the security forces, reinforced by members of the Independent High Authority for Audio-Visual Communication (HAICA), entered this morning the channel's headquarters and studios and seized the equipment.