90 regional and international organizations call UN to designation Houthi militia a "terrorist group"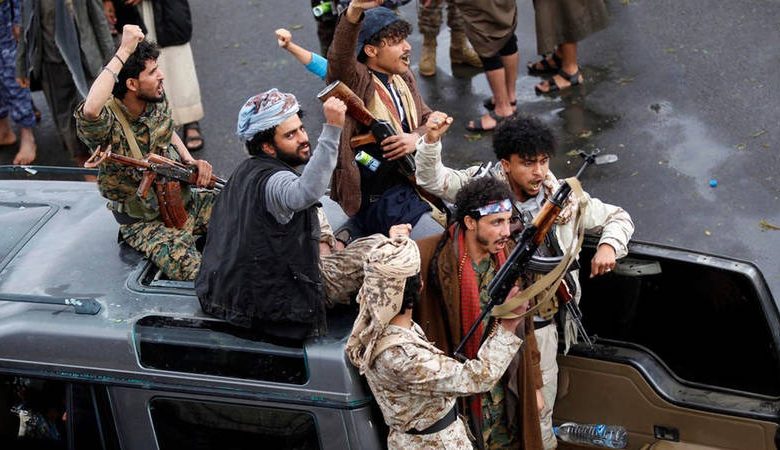 The Yemeni Coalition of Independent Women in partnership with 90 local, regional and international civil society organizations published Human rights statement on Saturday to demand the designation of the Houthi militia on the list of terrorist organizations.
The Coalition called on the United Nations General Assembly, with its 193 members, to designate the Houthi coup militia as a terrorist group, given the fact that the approach of the militias affiliated with this group represents a real threat to peace and security in Yemen as well as the building of the modern Yemeni state.
"We are following with a great concern the crimes of the Houthi group, that it deliberately commits on a daily basis by bombing civilian objects in populated Yemeni cities and in Saudi Arabia as well as the United Arab Emirates with ballistic missiles and drones. The resulting is killing and injury of civilians and those are war crimes," the statement read.
They urgently demanded the international community to stop these crimes with decisions that ensure that they will not be repeated in the future.
"Dealing with the Houthi group has contributed to the exacerbation of the humanitarian situation, starting with the increase in the number of displacement of thousands of families who have become homeless as a result of the devastating wars waged by the Houthi group, in Ma'rib, Shabwa, Al Dhale', Al Jawf, Al Hodeidah, Taiz and other areas.
"In addition to that the victims of mines reached, within a month last January, 73 civilians dead, and a number of wounded in various Yemeni cities and in the countryside."
The Houthis has turned airports and ports into military barracks for operations targeting the security and safety of international navigation, targeting international shipping lines, attacking piracy of commercial humanitarian ships, Blowing boats, and trying to control waterways.
This group has recruited more than 35,000 children since 2014, and used schools, mosques, and summer camps to brainwash at least 60,000 children, train them and send them to the fronts for its wars on behalf of the Iranian regime.
"The quick response of the international community to classify the Houthi militia as a terrorist group, placing it on the international terrorist lists, and prosecuting its leaders in the International Criminal Court, will contribute to the success of the pressure policy on the Houthi terrorist group to stop its crimes and its sources of support."