Egyptian President Abdel Fattah El-Sisi orders ending crisis of Egyptian expats held in Libya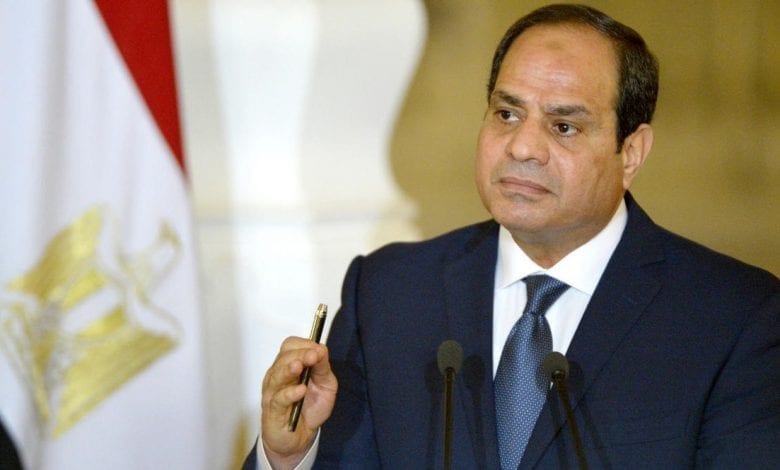 Egyptian President Abdel Fattah El-Sisi on Wednesday night urged the state institutions to end the crisis of a group of Egyptian expatriates, who appeared in a video on social media while being held and abused in Libya.
The president's order comes shortly after the Libyan Interior Ministry of the Government of National Accord (GNA) said it freed the abused workers in Tarhunah, southeast of the capital Tripoli, who have been kidnapped and humiliated by militias that are believed to be allied to the GNA, which Egypt does not back.
Spokesperson of the Libyan National Army (LNA) Ahmed al-Mesmary stated on June 15 that 19-22 Egyptian workers were kidnapped from Tarhouna by Al-Hazm militia and are held in Misrata.
In a statement, the Libyan Interior Ministry said it could detect the place where the Egyptian expats were held and define the identity of those involved in the incident and arrest them.
The video showed the group of Egyptians while standing with their hands raised, as a form of punishment and humiliation, and forced to chant against Egypt's President Abdel Fattah El-Sisi. Egyptian Parliament and Immigration Ministry have promised a strong response.
The ministry said it would refer the perpetrators to the Attorney General's office.
The ministry could also the identity all the freed Egyptian citizens, the statement read, adding that they are all fine and free and are doing their work normally. Their statements would be heard soon, in order to ensure their legal rights in the case.
"The Ministry of Interior affirms that the historical relations tying the Libyan and Egyptian people cannot be undermined by individual actions that do not represent the Libyan state or the customs and values of the Libyan people," the statement read.
"Political differences among nations cannot in any way affect love and brotherhood between the Libyan and Egyptian peoples."