Hamidty in Cairo to discuss coordination between the two countries on the Renaissance Dam crisis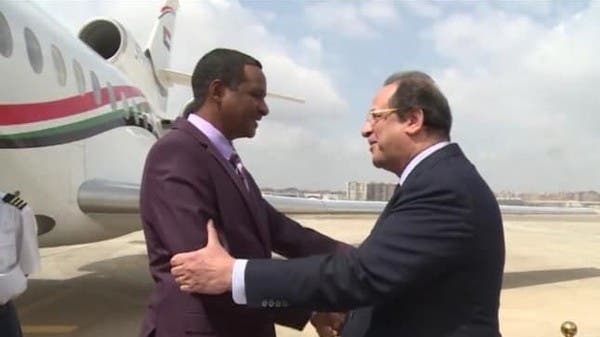 Mohamed Hamdan Daglo "Hamidaty" Vice President of the Sovereign Council in Sudan in a visit to Egypt to discuss anti-terrorism files, Egypt's support for Sudan, coordination and support of Sudanese information devices, and also includes a discussion of the Renaissance Dam crisis to work to coordinate an Egyptian position – A Sudanese participant in this file, in order to have a unified stance towards this issue.
The First Vice-President of the Transitional Sovereign Council, Lieutenant General Muhammad Hamdan Diqlo, "Hamidati" had arrived in Cairo on Saturday for a two-day official visit, at the invitation of Egyptian President Abdel Fattah El-Sisi.
Daglo is to discuss bilateral relations and enhance cooperation between the two countries in various fields, as well as issues of common concern.
The visit comes days after a visit by General Abbas Kamel, Director of Egyptian Intelligence to Sudan, to discuss common files between the two countries.
A few days ago, the Egyptian Middle East News Agency reported that Sudan had rejected an Arab proposal to support Egypt in the file of the Renaissance Dam.
The agency confirmed, quoting sources, that the Sudanese side stressed that the decision is not in its interest, and the Arab League should not be involved in this file, and that the decision may result in an Arab-Ethiopian confrontation.

Deputy proof (right) after his arrival

Deputy Al-Burhan arrived in Cairo
And controversies took place between the foreign ministries of the two countries, where the Egyptian Foreign Ministry responded to the statement of its Sudanese counterpart regarding the Renaissance Dam.
Counselor Ahmed Hafez, spokesperson for the Egyptian Foreign Ministry, regretted what was stated in the statement issued by the Sudanese Ministry of Foreign Affairs regarding Khartoum's reservations to the Arab decision on the Renaissance Dam.
Hafez confirmed that Egypt had submitted to the League of Arab States the permanent delegate of Sudan the draft resolution since the beginning of March, and had received confirmation of receipt of the text.
He stated that the Egyptian Foreign Ministry was keen during the following days to continue to communicate with the Sudanese side to receive any comments, but Khartoum did not respond.
The official spokesman added that the Egyptian delegation had responded to Sudan's request to delete its name from the draft resolution, but the subsequent amendments proposed by Sudan came to empty the text of its content and weaken the effect of the decision, noting that the decision issued by the Arab Ministerial Meeting included only solidarity with the rights Water Egypt and emphasizing the rules of international law and calling for the signing of the agreement prepared for the Renaissance Dam.