African summit "silencing the guns" kicks off today in Addis Ababa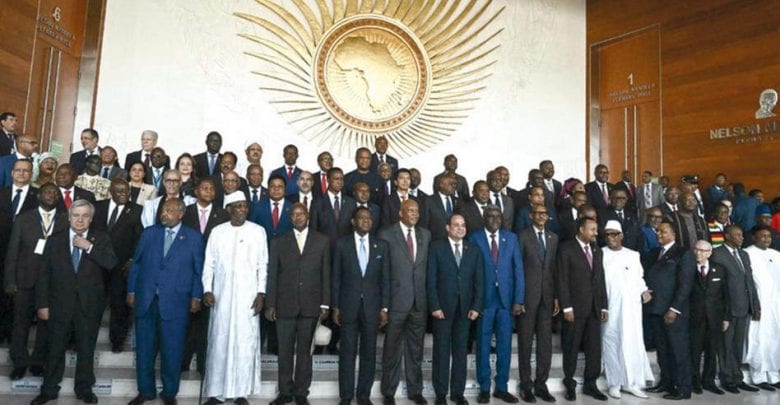 African Summit will take place in the Ethiopian capital, Addis Ababa, under the slogan "silencing the guns and creating conditions for development in Africa".
During the opening session, Egyptian President Abdel Fattah El-Sisi is scheduled to hand over the presidency of the Federation to President Cyril Ramaposa, President of the State of South Africa.
The summit will be held this year with wide African and international participation, and focuses on many issues, most notably the "Silencing Guns" initiative in Africa, and creating conditions for development, in addition to terrorism. And the Libyan crisis And infrastructure development in Africa.
During a meeting of the African Peace and Security Council, and before the African summit in Addis Ababa, United Nations Secretary-General Antonio Guterres said that the Libyan war contributed to the arrival of terrorist groups and the spread of weapons.

United Nations Secretary-General Antonio Guterres
Guterres said that the escalation of violence had deprived more than 400,000 students of studying.
He also stressed The need to find a radical solution to the Libyan crisis, Which he described as difficult.
For his part, the head of the African Union Commission, Moussa Faki, called for the need to stop foreign interference in Libya.

Egyptian President Abdel Fattah El-Sisi
Meanwhile, Egyptian President Abdel Fattah Al-Sisi indicated that the transfer of mercenaries from Syria to Libya will have serious repercussions for the countries neighboring Libya.
He accused the Egyptian president Regional parties violating and violating international consensus at the Berlin conference About Libya.
He said that there will be no security stability in Libya unless a way is found for a peaceful settlement of the crisis that eliminates the state of marginalization for some Libyan regions, and allows for a fair distribution of the returns of wealth and power.
He also called for allowing the rebuilding of state institutions in Libya that are able to carry out their responsibilities towards their citizens, as well as their role and responsibility in controlling their borders to preserve Libyas security and to prevent threatening the security of neighboring countries from their territories.