Tunisia's Brotherhood Leader Ghannouchi Faces New Police Investigation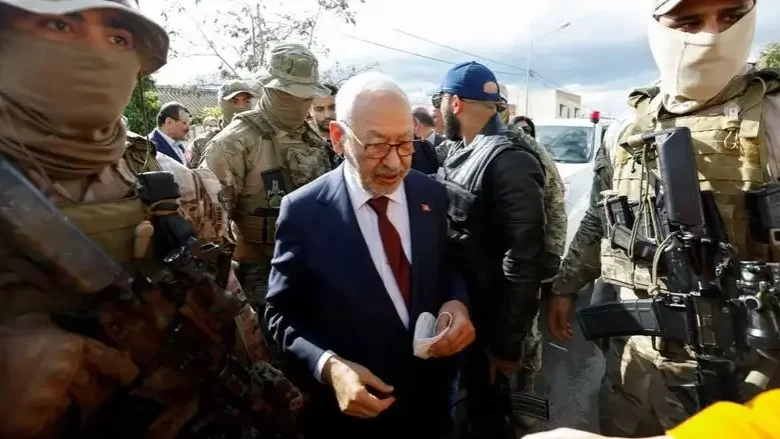 The head of Tunisia's dissolved parliament is facing a new police inquiry, his Islamist-inspired Ennahdha party said Monday, days after a string of arrests mainly targeting opposition political figures.
Brotherhood member Rached Ghannouchi, President Kais Saied's 81-year-old arch-rival, was ordered to appear at a police station in the capital on Tuesday, Ennahdha spokesman Imed Khemiri told journalists, calling it "a new attack on political leaders".
A party official who asked not to be named said the complaint came from a member of Tunisia's powerful police unions, who "claimed to have a recording of a telephone call" involving Ghannouchi.
The latest in a string of legal woes facing Ghannouchi comes a year and a half after Saied launched a dramatic power grab in the birthplace of the Arab Spring, freezing and later scrapping the legislature Ghannouchi headed.
Ghannouchi was questioned by an anti-terror judge in November over alleged involvement in helping Tunisians travelling to fight for jihadist groups in Iraq and Syria.
Prior to that he was interrogated over alleged money laundering in relation to foreign donations for an Ennahdha-linked charity.
At least 10 public figures have been arrested in the past 10 days, mainly critics of Saied, including members of Ennahdha and the head of a major private radio station.