Tunisia: Kais Saied vows to "clean the country" and protect it from criminals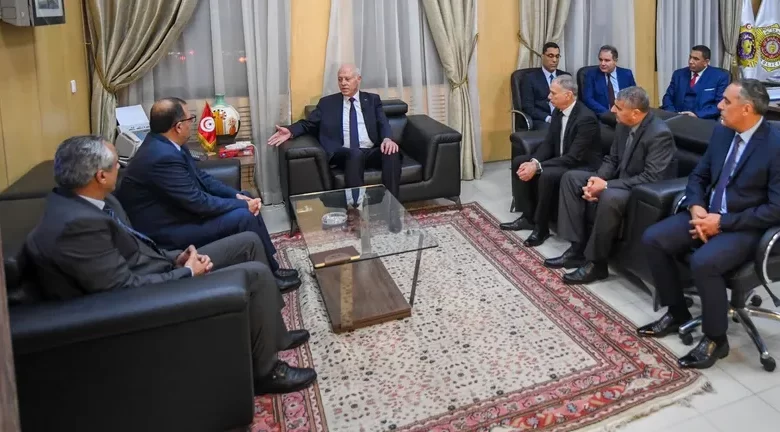 Tunisia's President Kais Saied on Tuesday accused people detained in a wave of recent arrests of being responsible for food shortages and price increases, saying they wanted to fuel a social crisis.
Mr Saied vowed to "clean the country" in his first official comments on the arrests made, during a meeting with Tunisia's trade minister on Tuesday.
Since Saturday police have detained a number of leading figures with links to the opposition or to critics of Mr Saied, including prominent politicians, a powerful businessman and the head of Tunisia's main independent news outlet.
"The recent arrests have shown that a number of criminals involved in conspiring against the internal and external security of the state are the ones behind the crises by distributing food stuff and raising their prices," Mr Saied said during the meeting, according to a video posted online.
In the video, Mr Saied was shown calling on judges to take appropriate decisions against "the traitors who seek to fuel the social crisis".
Tunisians have been suffering for months from shortages of food, including sugar, cooking oil, coffee, milk and butter.
Economic experts say the shortages, which have affected subsidized products, are mainly caused by a crisis in public finances as the state attempts to avert bankruptcy while negotiating an international bailout.
They say generous food subsidies can exacerbate shortages during times of crisis and urge subsidy reductions, which the Tunisian government has begun implementing. "The current subsidies system is a failure and very costly for public finances," Mr Saied recently said.