A pro-Turkish leader Mohamed Hindawi killed in Tripoli: Libya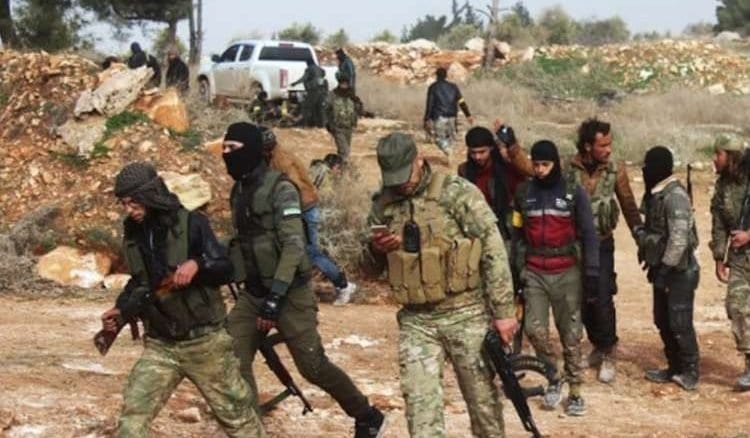 The Military Information Division of the General Command of the Libyan Armed Forces announced, on its official Facebook page, on Sunday, the killing of a leader B.Armed factions loyal to Turkey At the axis of Ain Zara in the capital, Tripoli.
According to the information, the leader of what is known as the "Second Legion", one of the elements of the pro-Turkish mercenaries in Libya, called Mohamed Hindawi, was killed after a specific operation carried out by the armed forces military units in the early hours of Sunday, at the Ain Zara hub in the capital, Tripoli.
The army also added that the qualitative operation had successfully achieved its goal and killed the commander of the second corps.
Rockets on residential neighborhoods
It is noteworthy that, despite the signing of the Berlin Agreement on January 19th, which called on foreign countries to stop supporting any internal parties in the Libyan conflict or interfering in the affairs of the country, the Turkish Foreign Ministry announced on Sunday that it would consider the Libyan National Army led by Khalifa Haftar as targets Legitimate if he continues his attacks on its interests and diplomatic missions in Libya.
"If our missions and interests in Libya are targeted, we will consider Haftar's forces as legitimate targets," the ministry said in a statement.
It also stated that the attacks on the Maitika airport in Tripoli early Saturday morning constituted "war crimes". The attack was among an intense barrage of artillery shells fired by the Libyan National Army on the capital.
On Saturday, Libyan Al-Wefaq militias announced that residential neighborhoods in the vicinity of Maitakeya Airport and Bab Ghashir area in the capital Tripoli were subjected to missile strikes, while the Libyan National Oil Corporation announced a serious injury to the aviation fuel tanks of the Brega Oil Marketing Company in the Maitega International Airport warehouse.

Syrian mercenaries in Libya
It is noteworthy that Turkey continues to support the Al-Wefaq militia with mercenaries and recruit Syrian teenagers and send them to Libya, as part of the mercenary groups that support the Al-Wefaq government militia.
Since October last year, Turkey started sending Syrian mercenaries to Libya to fight alongside the Al-Wefaq government forces in the face of the Libyan army, the observatory said that their number exceeded 8,000 fighters, in addition to the thousands who are currently receiving training and are waiting to join them in the various fighting fronts in Libya.
Arab Observer