Abdel Fattah Al-Burhan sacks Hemetti from Sudan's Sovereign Council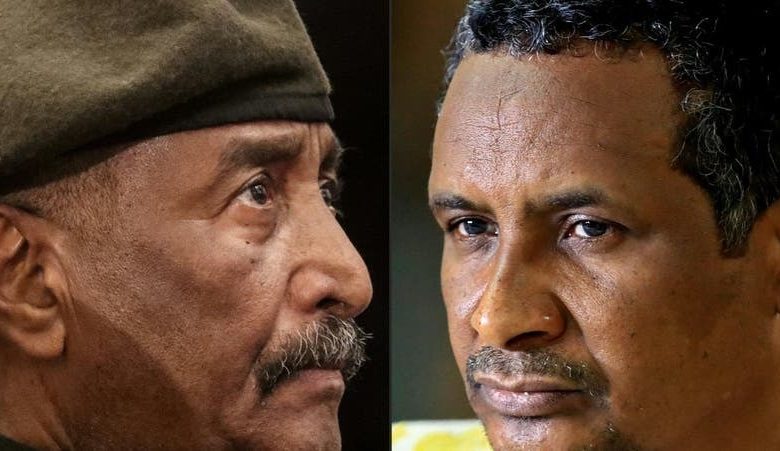 Abdel Fattah al-Burhan, the Head of the Sovereign Council, has announced the removal of his deputy, Mohamed Hamdan Daglo, and the appointment of Malik Agar as his successor, according to an official statement released on Friday.
In the statement, it was stated, "Today, May 19, 2023, Lt Gen Abdel Fattah al-Burhan, the Chairman of the Sovereign Council, issued a constitutional decree dismissing Lt Gen Mohamed Hamdan Dagalo from his position as Vice Chairman of the Transitional Sovereign Council."
The decision comes after a month of armed clashes between the Sudanese army and the Rapid Support Forces (RSF), stemming from disagreements regarding the fate of the paramilitary group.
Earlier this month, Yasir al-Atta a Sudanese general who is a member of the Sovereign Council had mentioned that the removal of Hemetti would be carried out following a meeting of the collegial presidency.
Simultaneously, al-Burhan issued another decree appointing Malik Agar as the new Deputy Chairman of the Sovereign Council, effective immediately.
In the aftermath of the October 25, 2021 coup, Agar maintained his alliance with the Sudanese army while criticizing the Forces for Freedom and Change.
In response to this position, a faction led by his former deputy Yasir Arman split from the group.
The Blue Nile government led by an SPLM-N faction headed by Agar had previously expressed support for the Sudanese army in its conflict against the RSF.