Abdel-Fattah El-Sisi Attacks Extremist Ideology And Demands Vigilance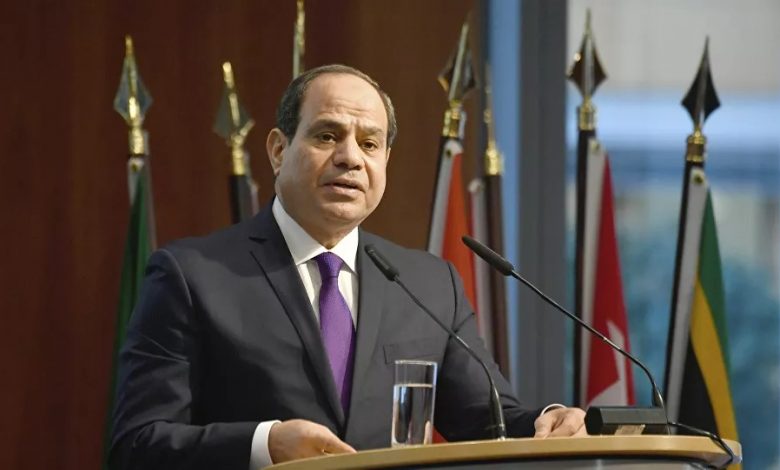 Egyptian President Abdel-Fattah El-Sisi called on the countries of the Islamic world to be vigilant and pay full attention to the "stupid extremist" ideology, stressing that Islam has nothing to do with this rigid, extremist ideology that aims to destroy the future of peoples and their civilization.
In his speech, during a dialogue session entitled "The Challenges of Future Jobs from a Global Perspective", within the activities of the second edition of the Global Forum for Higher Education and Scientific Research, held in the New Administrative Capital, Sisi said that the state will fight to establish knowledge and real education in Egypt, stressing. We are serious with an unrelenting will to provide real education with real quality, because quality education is the basis of nation building."
The president said that the male or female student wishing to achieve a level of education that matches the age should do his utmost to meet the standards necessary for admission to these colleges.
President El-Sisi called on the major universities in the world to help Egypt to have real knowledge and education with the same standards and standards followed by these universities.
President Sisi noted that the state provides 100 free education opportunities for talents from the world in Egyptian universities, which are keen to provide an educational level comparable to their global counterparts, expressing his hope for concerted efforts to establish an education fund with a large financial solvency of billions of dollars for the education of the gifted. , as locomotives of the people.
Al-Sisi reiterated that quality education is a human right, adding, "When I give a person a non-quality education, I do not give him life chances. The quality of education provided to him and the amount of knowledge he obtains, real job opportunities and participation in life are achieved."
Al-Sisi stressed that quality education is an inherent human right, stressing the need to provide quality education to the member states of the Organization of Islamic Cooperation, saying that "Egypt has moved during the past years to establish a number of universities with high efforts in partnership with international universities."
The Egyptian president described true knowledge and its quality as "a hidden treasure and wealth", but added: "But to obtain it there must be capabilities, the first of which is the economic capabilities of countries in order to be able to provide this education."