Al-Sisi assures Prince Charles of Egypt's solidarity with Britain in confronting terrorism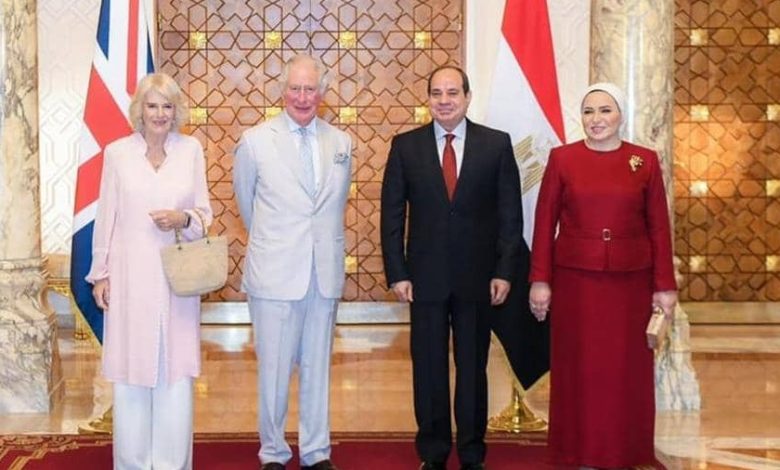 President Abdel-Fattah El-Sisi and his wife received today at the Federal Palace Prince Charles, Crown Prince of Britain, and his wife, Mrs.
Ambassador Bassam Radi, official spokesman for the Presidency of the Republic, said that the meeting witnessed discussions on a number of issues of common interest, especially those related to combating terrorism and extremist ideology.
The international community has a multi-level strategy that includes dealing with all elements and parties supporting terrorist organizations, in addition to confronting extremist ideologies and promoting the values ​​of tolerance and coexistence.
In this regard, the President affirmed Egypt's solidarity with Britain and its people in the face of black terrorism following the recent terrorist incident in the city of Liverpool, and to intensify joint cooperation to promote the values ​​of tolerance, peace and acceptance of the other, thus undermining the extremist interpretations adopted by terrorist groups, as well as working to adopt society.