Afghanistan president blames sudden US withdrawal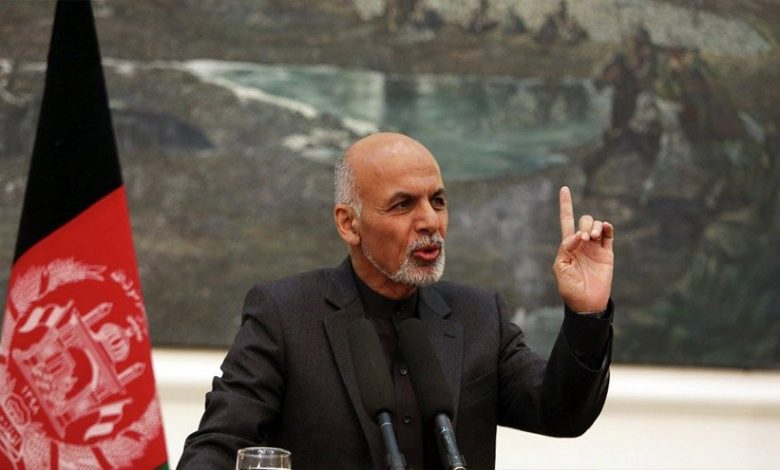 Afghan President Ashraf Ghani on Monday said the country's security situation is worsening because of the United States' "sudden" decision to withdraw all troops from the region.
"The reason for our current situation is that the decision was taken abruptly," Ghani also said, according to our reporters.
"We have had an unexpected situation in the last three months," Ghani told the Afghan parliament, according to our reporters.
Ghani also warned Washington that the removal of troops would have "consequences," according to the newspaper.
The president said the Afghan government had a security plan, backed by the U.S., to bring the escalating situation in the region under control within six months, Reuters reported.
The U.S. troop withdrawal is set to conclude on Aug. 31, days before President Biden's initial target date of Sept. 11, which marks the 20th anniversary of the terrorist attacks that led to America's longest war.
Concerns, however, are rising regarding the stability of the Afghan government once all U.S. forces leave the region, especially as the Taliban continues to make gains in the country.
The insurgent group began making inroads in two of Afghanistan's major cities after launching attacks at a number of airports on Saturday.
Facilities in Kandahar and Herat, the second and fourth largest cities in the country, respectively, were hit by rockets launched by the Taliban on Saturday.
A Taliban spokesperson told Reuters that the Kandahar airport was the target of rockets "because the enemy were using it as a center to conduct air strikes against us."
According to The Washington Post, it was the first time the Taliban has advanced in those two cities in nearly 20 years.
The Taliban also pushed further into the southern Afghan provincial capital of Lashkargahon on Monday, according to Reuters, where members of the insurgent group closed in on government buildings.
Secretary of State Antony Blinken last week said reports of attacks on Afghani citizens by the Taliban are "deeply, deeply troubling."
An Afghan military commander, however, told the news wire that the government's forces were able to hamper the Taliban's efforts later in the day.
He added that the U.S. is still "very much engaged in Afghanistan in support of the government" through different types of assistance, including for the security forces in addition to "diplomacy that we're engaged in to try to bring the parties together in a meaningful way to resolve the conflict peacefully."