Afghanistan: "We were expelled from our homes at gunpoint from Taliban"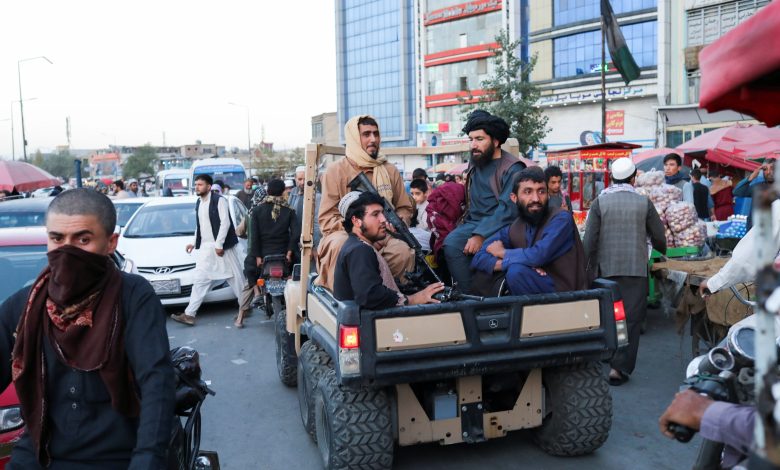 For decades, after every period of turmoil in Afghanistan, the subject of private property becomes an important form of wealth for those in power, to reward their followers and this is what the Taliban have practiced at gunpoint since they seized power last August.
Hundreds of Afghan families have been forced to leave their lands under new laws that the Taliban expropriate and redistribute among their ranks as compensation for years of taking up arms against the former regime, according to a report in the New York Times.
The movement's arbitrary redistribution of these properties has left thousands of displaced people in the open, and has fueled endless conflicts in a country where the land tenure system is so informal that few people have any documentation of their land.
forced eviction
Also, the report added that the Taliban, after a short period of seizing power, forced about a thousand families to evacuate residential neighborhoods in Kandahar that had previously been provided to them by the previous government.
For his part, a 40-year-old Afghan citizen, Ghulam Farooq, revealed how he was expelled from his home at gunpoint by the Taliban, last month.
Like Farooq, thousands of Afghans face a similar fate, as confiscated homes have been given to Taliban leaders and fighters.
In addition, the report stated that the Taliban are using confiscation laws to compensate their fighters amid a crumbling economy and a lack of cash, and give them farmland in the countryside and homes in urban neighborhoods.
The Taliban government is silent
In Takhar Province, a historical Taliban stronghold in the north of the country, the fighters expelled people from the lands where they had lived for more than 40 years.
The Taliban justified the expulsion by saying the land had been unfairly distributed to the population by previous governments.
In central Afghanistan, where minorities, especially the Shiite Hazara minority, live, local leaders have expelled hundreds of families in the face of the silence of the new Taliban government.
Displacement of 2,800 Hazara
The evictions and displacement affected more than 2,800 people from the Hazara minority, according to a report by Human Rights Watch.
"He who owns the guns gets the land," said Patricia Gusman, Amnesty International's associate director for Asia. "It's an old, ongoing story in Afghanistan."
The Taliban had been confiscating land in the areas they controlled during the war even before they took full control of the country.
It is noteworthy that local Taliban leaders seize land and property and give it to their fighters and families of those who died in the war.
It is noteworthy that last August (2021) the movement seized power in Afghanistan after a 20-year war against the former regime, and pledged to rule the country moderately for the period of its previous rule. According to human rights reports.