After International Community Threats, Turkey Withdraws its Ship from the Eastern Mediterranean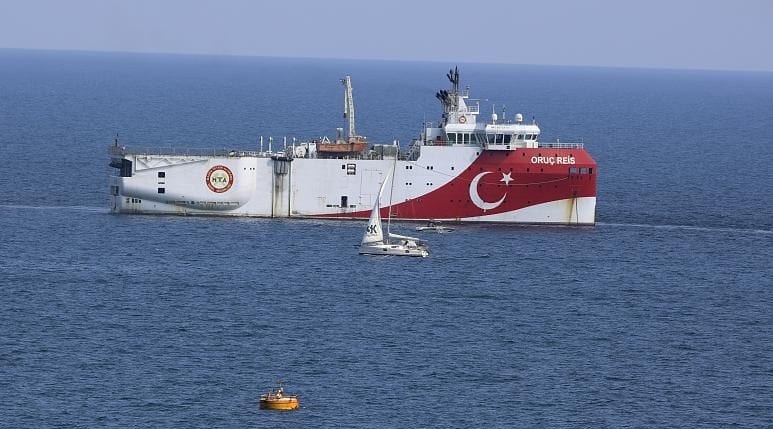 The Greek government welcomed that step, after sending that ship to a disputed area in the eastern Mediterranean last July, to search for oil and gas in the waters, further tension between the two countries
In light of international pressure and European hinting that sanctions could be imposed on Ankara due to its exploration work in the eastern Mediterranean, the Turkish exploration vessel "Uruk Reis" returned Sunday to the port of Antalya, southern Turkey. 
This is a positive sign. We will see how things develop for a proper assessment," Greek government spokesman Stelios Petsas said on Sunday.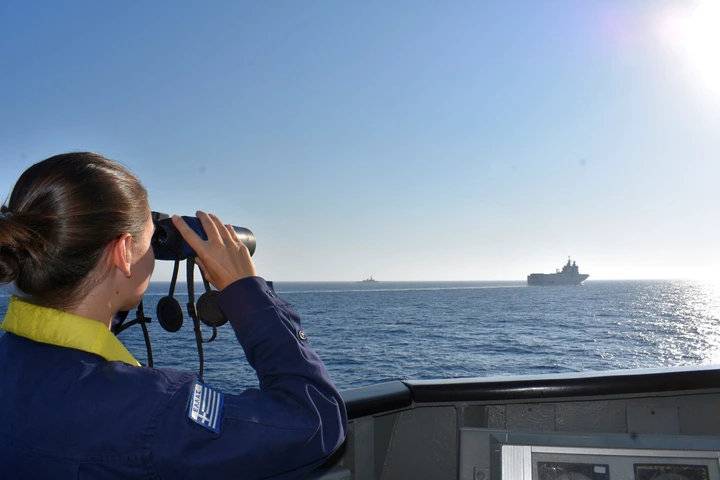 "Do not negotiate"
It is noteworthy that Greece had previously confirmed that it would not negotiate with Ankara before stopping what it described as "Turkish provocations," while Germany and NATO sought to mediate a solution to the crisis. 
The dispute over oil and gas reserves led to a military build-up in the eastern Mediterranean by several parties, and exacerbated the Turkish-European dispute. Turkey and Greece, both members of NATO, sent warships to the region where the Uruk Reis was engaged in research and conducted military exercises to confirm their claims.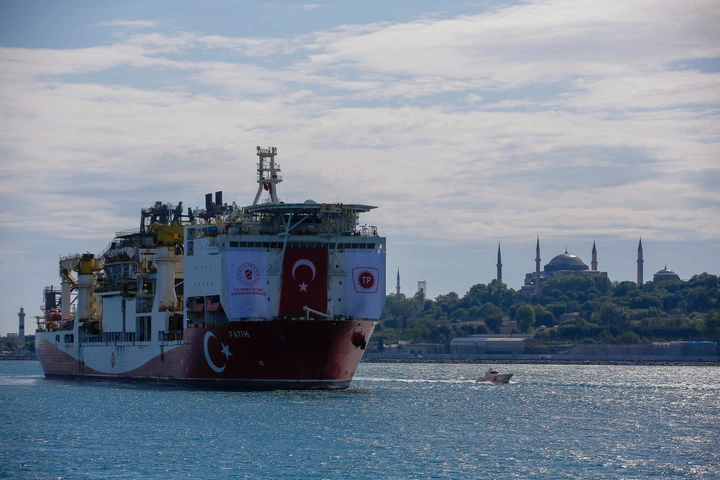 Tensions have escalated in the eastern Mediterranean region due to mutual claims between Turkey on the one hand and Greece and Cyprus on the other hand for the right of each party to the marine areas believed to be rich in natural gas. 
Yesterday, Saturday, the United States entered this file. The American Mike Pompeo Foreign Minister expressed his country 's concern for the very movements of Turkey in the eastern Mediterranean region, calling for a diplomatic solution to the crisis raging over natural resources in the sea. 
He also said during a lightning visit to Cyprus on Saturday evening, in which he met President Nikos Anastasiades, "The countries of the region need to reach diplomatically and peacefully for a solution to their differences, including on issues of security and energy sources."
"The escalation of military tension will not help anyone but those opponents who wish to see a split in the unity of the transatlantic nations," he added.