President Kais Saied visits National Guard Special Unit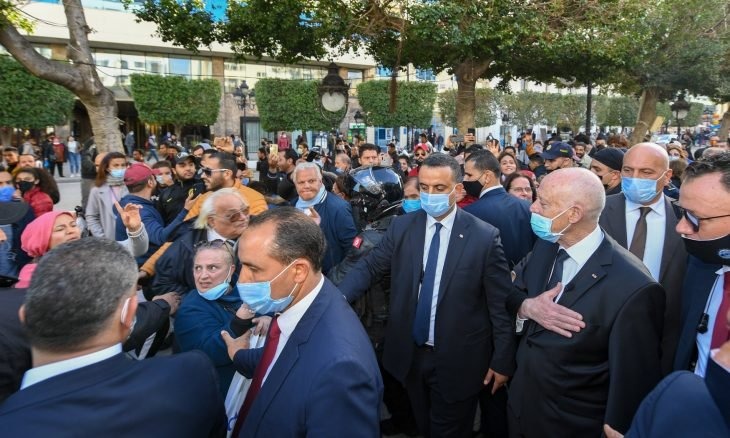 President of the Republic Kais Saied made an inspection visit to the National Guard Special Unit (NGSU) in Bir Bouragba, Nabeul.
"Through this unplanned visit, I desired to show Tunisians that national forces are watching over them and the country," he told members of the special unit.
He hailed the patriotism and determination of members of the unit, encouraging them to conduct their mission with vigilance in protecting the nation and the Tunisian people.