AFTER ROCKET ATTACK, ISRAELI OCCUPATION STRIKES 15 TARGETS IN GAZA
Two rockets were shot from Gaza on Tuesday night. The Iron Dome intercepted one rocket while another fell in an open field near Ashkelon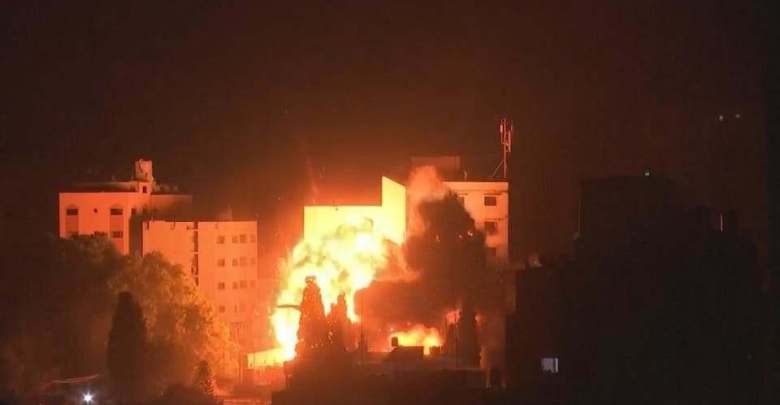 The Israeli Air Force attacked fifteen targets in Gaza overnight, the IDF confirmed early on Wednesday.
Targets included a site used to manufacture weapons, a naval compound and a terror tunnel.
Two rockets were shot from Gaza on Tuesday night. Rocket sirens went off in Ashdod and Ashkelon at about 9 p.m. The Iron Dome intercepted one rocket while another fell in an open field near Ashkelon.
"The attack was carried out in response to rocket fire launched from the Gaza Strip into Israeli territory earlier this night," the IDF wrote on Twitter.
"The IDF will continue to oppose attempts to harm Israeli civilians and considers the terror organization responsible for what is happening inside and outside of the Gaza Strip," it added.
When the sirens went off, Prime Minister Benjamin Netanyahu was beginning to speak at a campaign rally in Ashdod and had to take cover. He resumed his speech about twenty minutes later.
Later on Tuesday night, Netanyahu, who also serves as Minister of Defense, met with military and security leaders – including the IDF Chief of Staff Aviv Kochavi – at the Kirya compound in Tel Aviv, where the Ministry is headquartered.
In order to prevent any further attack, the Israeli police announced Tuesday evening that it would step up security in southern Israel.
According to a statement by the police spokesperson, extra units and patrols have been dispatched in the area.
In spite of the tensions, the Ashdod and Ashkelon authorities reassured the residents that they could go on with their regular routine and that schools would be open as usual.