Ain al-Hilweh: Seven Dead in Clashes at Lebanon Camp for Palestinian Refugees
At least 16 people have been killed at Lebanon's largest camp for Palestinian refugees since fresh fighting broke out there Thursday.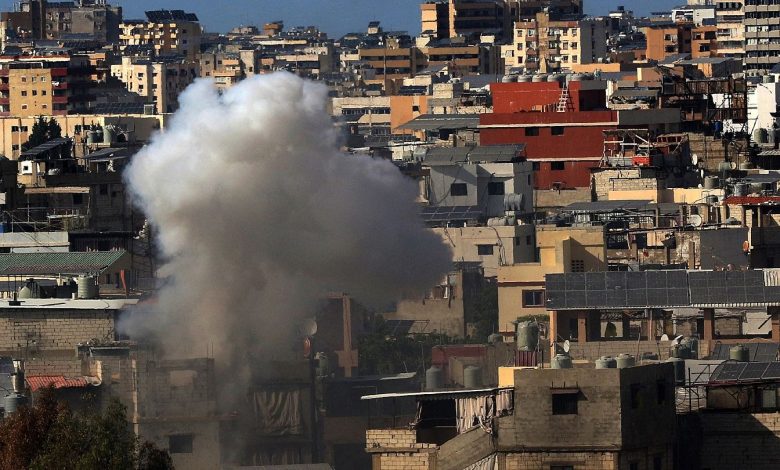 Seven people were killed in clashes as a ceasefire fell apart on Wednesday evening in Lebanon's largest camp for Palestinian refugees, the Palestinian Red Crescent's Lebanon branch said.
The Ain al-Hilweh refugee camp, on the outskirts of the southern city of Sidon, has been rocked by violence since last week.
The clashes have pitted members of the Fatah movement, which controls the camp, against Islamist militants.
The renewed fighting on Wednesday "killed seven people and wounded 16", Imad Hallak from the Palestinian Red Crescent's Lebanon branch told AFP over the phone.
The latest deaths bring to at least 16 the number of people killed in the fighting since it broke out on Thursday, the Palestinian Red Crescent said. Dozens have also been wounded, it said.
Senior Palestinian officials, including Fatah's Azzam al-Ahmad and Hamas's Mussa Abu Marzuk, met late Tuesday at the Palestinian embassy in Beirut, a joint statement said.
They had expressed their "full commitment to consolidating the ceasefire".
The camp, Lebanon's largest, was created for Palestinians who were driven from their homes by Zionist militias in the lead-up to the creation of Israel in 1948.
But the ceasefire collapsed on Wednesday, with an AFP correspondent in Sidon reporting violent clashes in the evening forced the closure of the main road leading to the camp.