Al-Assad: Meetings With Turkey Should Be Based On Ending The "Occupation".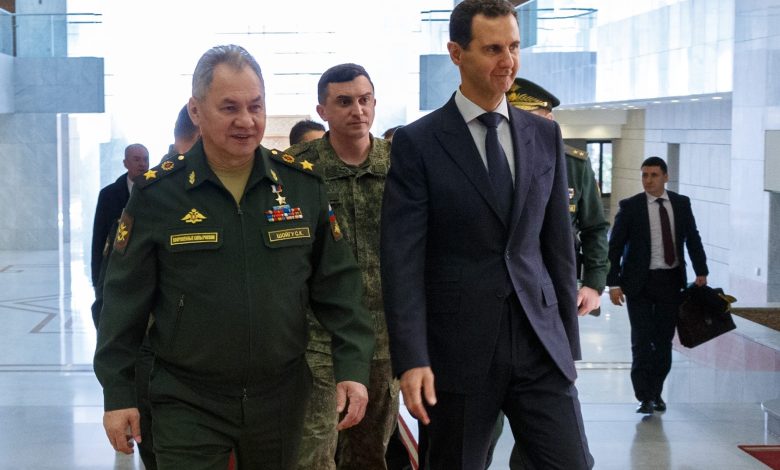 Syrian President Bashar al-Assad said on Thursday that Russia-sponsored Syrian-Turkish meetings must be based on ending the "occupation", i.e. Turkish military presence, "to be fruitful", in the first chapter . They comment on the rapprochement of the two countries after an 11-year hiatus.
At the end of last month, the defense ministers of Turkey and Syria met in Moscow, the first official meeting at this level between the two countries since the beginning of the conflict in Syria in 2011, and a meeting at the level of Foreign Affairs . The ministries will also happen soon.
In a statement released by the president after meeting with Russia's special representative in Syria, Alexander Lavrentiev, Al-Assad said that "for these meetings to be fruitful, they must be based on coordination and prior planning by Syria. and Russia to achieve the goals and tangible results that Syria wants from these meetings.
Before the start of the conflict in 2011, Turkey was Syria's main economic and political ally. Turkish President Recep Tayyip Erdogan formed a friendship with Assad.
However, relations between the two parties changed after anti-regime protests began in Syria. Ankara initially urged its ally to implement political reforms, before Erdogan called for Assad's resignation.
In recent years, Turkey has supported political opposition and militant factions in Syria. Since 2016, after three military operations against Kurdish fighters, Turkish forces and factions loyal to Syria have controlled a large border area in northern Syria. Damascus sees Turkey's military presence in the north of the country as an occupation.
Likewise, in previous statements, the Turkish president did not rule out a meeting with Al-Assad and said that "there is no place for rancor in politics". Soon, he will meet with the ministers of Foreign Affairs of Turkey and Syria.
After 11 years of estrangement, there have been recent signs of rapprochement, culminating in a December 28 meeting in Moscow between Russian Defense Minister Sergei Shoigu, Turkish Defense Minister Hulusi Akar and Syrian President Ali. Mahmoud Abbas.
A date for the meeting, which was supposed to take place this month, has not yet been set, Turkish Foreign Minister Mevlut Cavusoglu told Turkish journalists during a visit to Rwanda on Thursday. Cavusoglu said: "The date has not yet been set, but we will hold a tripartite meeting as soon as possible, possibly in early February" in Moscow.
Russia is playing an important role in bringing its two allies closer together, joined by a common "enemy" represented by Kurdish fighters who support Washington in the fight against the Islamic State, which Ankara sees as an extension. The Kurdistan Workers' Party (PKK), which has waged an insurgency against him for decades.
The tripartite meeting of defense ministers comes weeks after Turkey launched a series of air and artillery strikes against mainly Kurdish forces and Erdogan threatened a ground attack to drive them from its borders, which Moscow opposed.
For the fourth time this month, the United States, whose forces are stationed in Kurdish-controlled areas in the country's northeast, urged countries around the world not to establish relations with the Syrian president.
"We do not support countries that build relationships or support the rehabilitation of Bashar al-Assad, a brutal dictator," said State Department spokesman Ned Price.
The subject is not limited to Ankara, since after the isolation that the Arab countries also imposed on Syria, for some years there have been signs of an Arab opening to Damascus, among them the reopening of the United Arab Emirates embassy in Damascus in 2018 and Assad's subsequent visit. . in the United Arab Emirates last March.