Al-Burhan: "Do not retreat from the army's procedures in Sudan"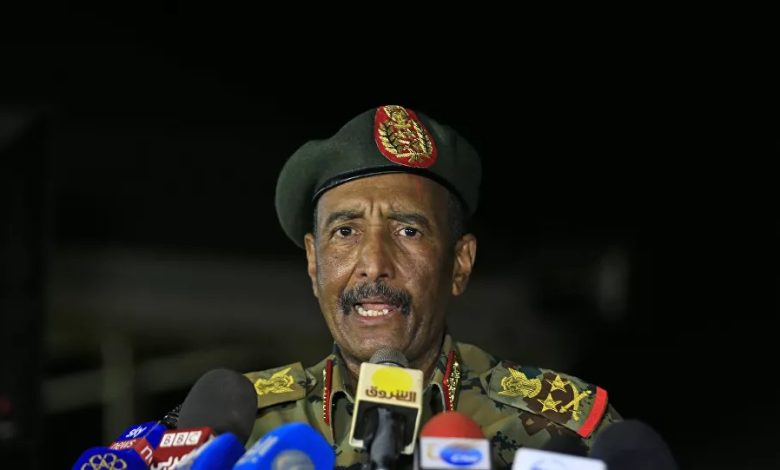 The head of the Sudanese Sovereign Council, Abdel-Fattah Al-Burhan, affirmed that there is no retreat from the decisions that have been taken, stressing that the army will remain "loyal" to the people.
Al-Burhan said that the political agreement with Prime Minister Abdullah Hamdok is "the safe way out for completing the tasks of the transition to a civilian authority in Sudan."
He stressed, in a speech he delivered on Wednesday, in front of the graduation of soldiers in the National Defense Course, that "there will be no retreat from the measures that have been taken, and the democratic transition in the country will be completed."
The head of the Sovereignty Council announced that they are working on a charter that includes all political forces, except for the National Congress Party, which was led by ousted President Omar al-Bashir.
On October 25, in his capacity as commander of the Sudanese army, Al-Burhan decided to dissolve the Sovereignty Council and the Council of Ministers, impose a state of emergency in the country, and freeze the work of the Brotherhood's dismantling committee.
Later, a Sovereignty Council was formed of civilians and military personnel, none of whom were affiliated with the Freedom and Change Alliance, the former ruling civilian coalition.
On November 21, Al-Burhan signed a political agreement with Hamdok, according to which the latter returned to his position as prime minister, and the political detainees were released since the recent army measures.
Since then, Sudan has witnessed a protest movement rejecting this agreement, while consultations are proceeding to expand it to include all political forces.
Recently, a group of political forces affiliated with the Forces of Freedom and Change proposed a political charter that includes several items to complete the transitional period, most notably maintaining the partnership of the military and civilians, restructuring the Sovereignty Council and reducing the number of its members, integrating the Rapid Support Forces and armed movements into the army, and setting a date for the transfer of power. for civilians.