Al-Qassam Brigades: 13 Captives in Gaza Killed by Israeli Shelling
According to the IOF spokesperson, as of Wednesday, 60 of the captives in Gaza are soldiers.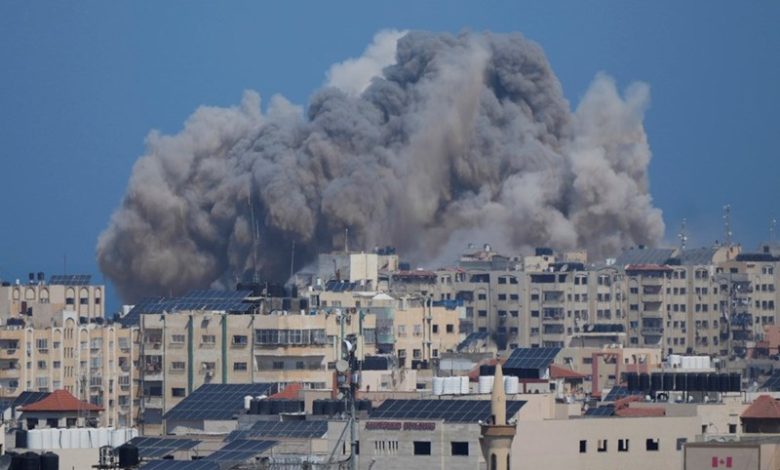 Al-Qassam Brigades announced today that 13 of the captives in Gaza were killed in the intensive Israeli bombardment of the North Gaza and Gaza governorates over the past 24 hours.
Al-Qassam confirmed that 6 of them were killed in two different locations in North Gaza, while 7 others were killed in Gaza Governorate in three different locations targeted by the brutal enemy's shelling.
The Israeli newspaper Yedioth Ahronoth had previously reported that the number of captives exceeded 200.
As of Wednesday, the IOF spokesperson revealed that 60 of the captives were soldiers.
Earlier this week, the Israeli newspaper Haaretz called on the Israeli government to urgently work for the release of settlers held captive by Hamas and the PIJ in the Gaza Strip.
The newspaper added that the lethal aggression unleashed on Gaza is evidence that returning the captives is not a priority for the government at the moment. 
"The meaning is clear: an immediate push for a prisoner exchange deal, with Israeli readiness to release the security prisoners held in Israel."
The newspaper also criticized the Israeli government's decision to act by the Hanibal Protocol regarding those held captives in Gaza. The rule of thumb of the Hanibal Protocol is "better a dead soldier than a captive soldier."
The newspaper quoted the Israeli Ambassador to the United Nations, Gilad Erdan, in an interview for CNN as saying that concern for the situation of the captives "will not prevent us from doing everything required to ensure Israel's future."
Yossi Shelly, the Director-General of the Israeli Prime Minister's Office, also said, "The captives are a reality, and the attack is a reality, and this is the decision".
Minister of Finance, Tzachi Hanegbi called on the IOF to "strike Hamas viciously and not give importance to the issue of the prisoners."
The Israeli newspaper emphasized that "no government has the right to trade the lives of the missing and sacrifice them" especially the current Israeli government, describing it as "the most neglectful government" in the history of Israeli governments.
The newspaper warned the Israeli government and leadership against sacrificing the captives for the sake of attempting to save the dignity of the Israeli army.