Al-Sisi: Achieving Sustainable Peace Requires Immunization of Post-Conflict Aountries against Setbacks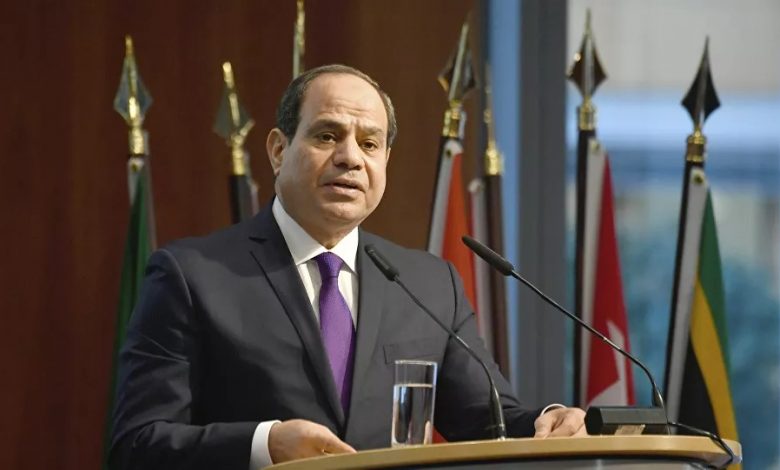 This came during a speech delivered by the Egyptian President at the opening session of the Aswan Forum for Peace and Development, in which he added that, "In addition to the heavy burdens that befell our countries due to the Corona pandemic, Africa continues to suffer from the dangers of armed conflicts and civil wars, which threaten the sustainability of security in Continent. "
Sisi stressed the need to "unify efforts to support African frameworks and mechanisms for conflict prevention and settlement, and to enhance the capabilities of the continent's countries to deal with existing threats and risks, as well as the importance of focusing on advancing the role of women in the peace and security agenda, investing in the application of a preventive approach to crises, and working to strengthen the relationship between Actors in the areas of peace, security and development, in order to contribute to addressing the root causes of conflicts.
He continued, "As the arrows of terrorism try to undermine the stability of our peoples, as well as the transnational phenomena they bring, such as smuggling and proliferation of weapons, the increase in organized crime, human trafficking, illegal immigration and forced displacement."
He also stressed that achieving sustainable peace "requires immunization of post-conflict countries against setbacks, by building the resilience capacities of their institutions, enabling them to perform their assigned tasks and advance development."
He said, "We have proven over the past year that the challenges posed by the pandemic and its consequences will not deter us from advancing our African agenda, but rather increase our determination to move forward in implementing our plans and rebuilding in a better way, in order to achieve the goals of the AU Agenda 2063."
He went on to say: "From this standpoint, we affirm our commitment to fulfill our responsibility to lead the file of post-conflict reconstruction and development, by activating the African Union Center concerned with this issue on the land of Egypt, to set development plans and programs, in coordination with each concerned country according to its situations and priorities. In addition, Egypt's presidency of the United Nations Peacebuilding Commission opens the door to strengthening cooperation between the African Union and the United Nations in this field.
Al-Sisi considered that "activating the continental free trade agreement at the beginning of this year is the best example of the success of our collective efforts," stressing "Egypt's full support for it, and the need to expedite the implementation of its entitlements, complete the negotiating stages regarding it, and activate its policies."
The Egyptian President drew attention to the importance of infrastructure projects, considering that they are "a basic pillar of development and recovery efforts in Africa."
He continued, "What ambitious projects we need now, such as cross-border transportation, roads and electrical connectivity projects, to enhance the desired economic and regional integration, as well as to create an environment conducive to achieving higher levels of growth and job opportunities, thus contributing to overcoming the economic repercussions of the pandemic." The infrastructure projects are an example we are glad to share with our brothers. "
With regard to the Corona epidemic, Sisi stressed that "a comprehensive recovery from it requires the development of sustainable development policies, which include economic, social and environmental dimensions, as the pandemic has shown the overlapping and intertwining of risks and challenges facing our societies and countries, and I am confident that the forum discussions will provide a favorable opportunity to exchange experiences and opinions." About how to develop those policies. "