Al-Sisi: The Egyptian army is capable to deter any aggressor
Most honourable mission for military personnel is to sacrifice their lives for homeland security, says Egyptian President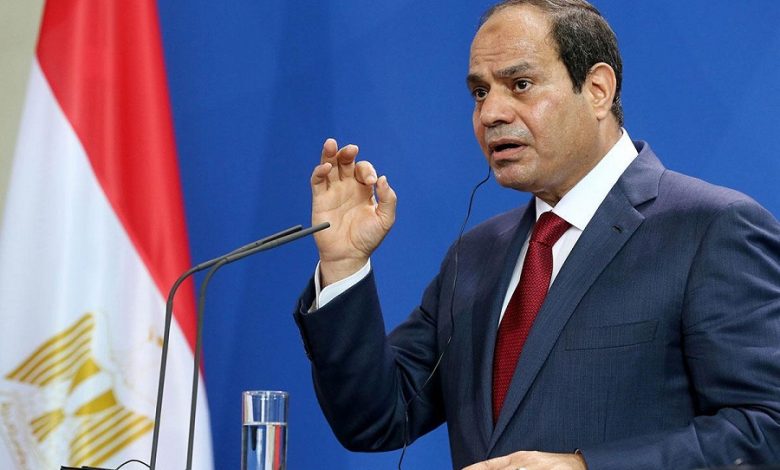 Al-Sisi has warned, on Tuesday, that some aim to destroy countries through negative mobilization of public opinion that relies on sowing doubts and lies.
Therefore, he said, Egypt's police and army have taken on a new task, which is to raise awareness about conspiracies that being formed against the state.
In a speech at the graduation ceremony for students at military colleges and institutes, which took place at the Egyptian Military Academy in Cairo, Al-Sisi told new graduates that their duty and their most honorably mission is to sacrifice their lives for the homeland security.
The President highlighted the importance of updating study materials at Egypt's police and military colleges, which should take place to raise awareness on the intrigues against the country.
He said that Egypt cannot be defeated from outside as it does not attack anyone, and that the Egyptian army is capable of deterring any aggressor.
Graduates from the Military Academy, the Air Force Academy, the Naval Academy, the Military Technical College, the Air Defense Academy, and the Technical Institute for Military Forces took part in the Tuesday event.
Also in attendance at the ceremony were: Prime Minister Mostafa Madbouly; Minister of Defense Mohamed Zaki, former interim-president Adly Mansour, heads of the main Armed Forces branches, and several ministers and state officials.
During the ceremony, students of the military colleges presented tactical drills to showcase their fighting skills. They also stood in a formation representing the number 47, to mark the 47th anniversary of Egypt's victory against Israel in the 6 October War.