Cairo to Turkey: "Goodwill Alone is Not Enough"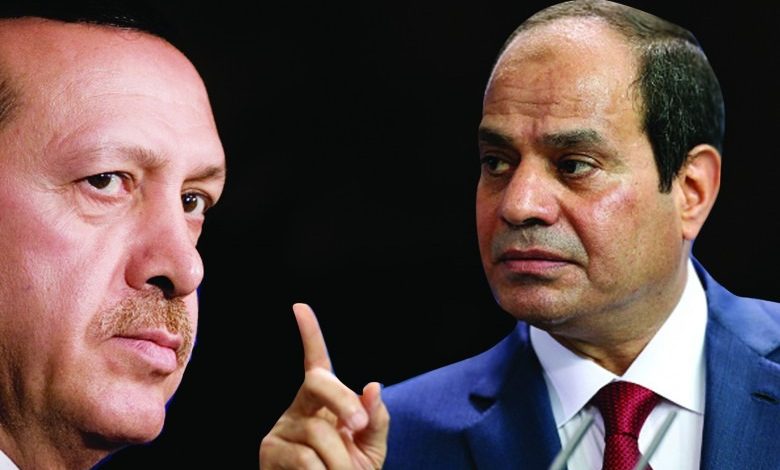 Cairo is committed to handing over the elements required from Turkey, explaining that Cairo is in the stage of evaluating and monitoring the implementation of the conditions it has set to restore relations with Ankara.
Egypt has not yet set specific dates for a meeting with Turkish officials, and that depends on the extent to which Egyptian conditions and controls are implemented, according to the sources.
Cairo informed the Turkish regime side that expressing goodwill alone is not sufficient, and that it is necessary to implement the Egyptian recommendations without delay.
The sources reported that Turkey called again for holding security meetings with Egypt, and the matter is in the consultation phase, while Egypt called on Turkey again to implement the pledges it had set to start the meetings.
The sources indicated that the meetings will be security in the coming period, and that the Turkish intelligence has called again for mutual security coordination and discussion of the outstanding issues.
She added that contacts are continuing, and Cairo insists on handing over the required elements and not to suspend this file or exclude it from discussions between the two countries.
With regard to the file of the full restoration of diplomatic relations and the exchange of ambassadors, the sources said that no date has been set for this matter now, and discussions about it depend on the implementation of the Egyptian provisions and respect for the Egyptian state.
Mohammed Nasser and Moataz Matar
Brothers leaving Turkey
The sources revealed that a number of Brotherhood businessmen and leaders decided to leave for London and America in the coming months, and that others would refrain from political work.
She added that two Turkish businessmen withdrew from funding operations of Brotherhood channels completely, based on instructions from Turkish security.
Ankara has offered to deport a number of Brotherhood members who are on its territory to other countries, while Cairo insists on handing over those involved in terrorist operations and not just deporting from Turkey, and the file is pending and is still under discussion.
The sources dealt with Turkish approaches to stop any media escalation against Egypt and the Arab countries and work to implement the conditions required of Cairo according to a timetable.
The sources indicated that Ankara also decided to stop any meetings between the brothers of Egypt and Libya on Turkish territory, and warned against any meetings of political arrangements between the brothers in Cairo and Libya, and called on leaders concerned to implement this.
Instructions to Turkish President Recep Tayyip Erdogan, Yassin Aktay, were instructed by Turkish intelligence not to criticize Cairo, to reduce communication with Brotherhood members, and not to address the Egyptian issue in his statements.
Turkish officials also issued warnings not to address the Egyptian issue to prevent new exacerbations in relations with Cairo, especially after the Egyptian reservations about statements of Turkish officials dealing with the Egyptian issue.