Algerian senior officials subject to heavy sentences in corruption charges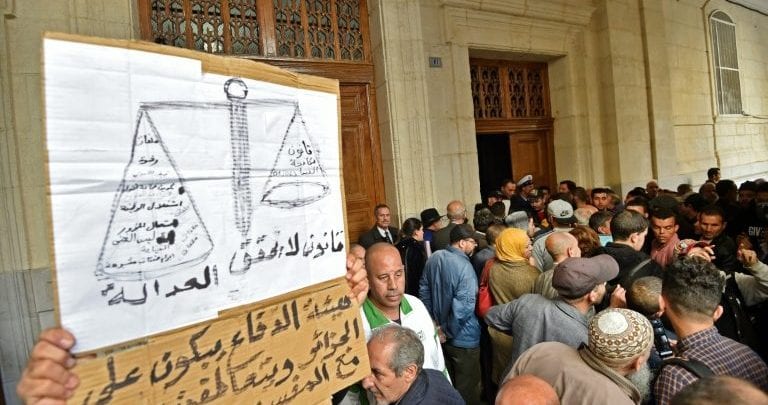 The judge of the court of Sidi Mhamed in the Algerian capital of Algiers on Tuesday delivered verdict in corruption cases involving former senior officials.
Former Algerian Industry Minister Abdesselam Bouchouareb was sentenced in absence to 20 years in prison, while the two former prime ministers, namely Ahmed Ouyahia and Abdelmalek Sellal, were given 15 years and 12 years in prison respectively.
The charges are linked to two different cases, namely private car assembly plants and the secret funding of election campaign of ousted President Abdelaziz Bouteflika.
The state-run ENTV station reported an international arrest warrant was also issued by the judge on Bouchouareb.
Two other former industry ministers Youcef Yousfi and Mahdjoub Bedda were given 10 years in prison each for similar charges.
Former governor of the province of Boumerdes Yamina Zerhouni was sentenced five years in prison.
Other defendants were also subject to different sentences.
Former Public Works and Transport Minister Abdelghani Zaalane, who also acted as manager of the campaign of ousted President Bouteflika, was acquitted after finding non-guilty.
All the defendants were given a 10-day deadline to appeal the verdict.
Several government senior officials and businessmen were placed under custody amid an unprecedented anti-corruption operation launched by the Algerian justice following the ousting of Bouteflika in April 2.
The series of judicial investigations come amid popular protests rocking the North African nation since Feb. 22, as the demonstrators have been denouncing bad governance and corruption.
The demonstrators also demand the establishment of the rule of law and bringing all those involved in squandering public funds before justice.