All options open "if Ethiopias aggressions continue": Sudanese army spokesman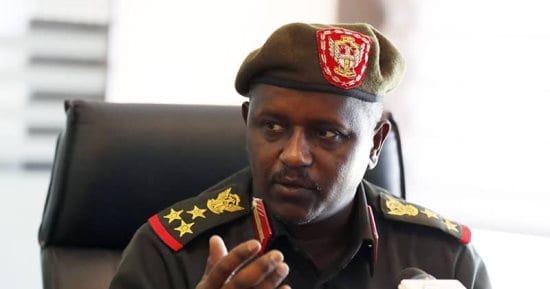 Sudanese army spokesman, Amer Muhammad Al-Hassan, has announced a cautious calm on the Ethiopian border.
Al-Hassan told our reporters Friday that "all options are open if the Ethiopian aggressions continue."
He also added: "We have sent reinforcements to the borders of Ethiopia to prevent any violations."
Al-Hassan explained that "the interference of the Ethiopian forces in the recent attacks was clear."
To that, he stressed that "there is an Ethiopian procrastination in demarcating the borders and adhering to a peaceful solution."
He stressed that there are "Ethiopian construction inside the borders of Sudan and continuous attacks."
Al-Hassan declared, in a statement, that "Ethiopian militias backed by the Ethiopian army continued to encroach on Sudanese lands and resources."
It is noteworthy that the Sudanese army Thursday accused the Ethiopian government forces of supporting local Ethiopian militias in cross-border attacks on Sudanese sites.
It is noteworthy that the Sudanese-Ethiopian border witnessed new tension, Thursday, in the state of Gedaref, after Ethiopian militia infiltrated the border and assaulted agricultural projects in the Barka Norit area and the village of Al-Forsan.
It also clashed with a Sudanese military force in Barakat Noreen camp, according to the Sudanese News Agency, which led to the killing of a Sudanese army captain and a child, as well as the injury of a number of soldiers and civilians.