An Algerian official warns of further measures against Morocco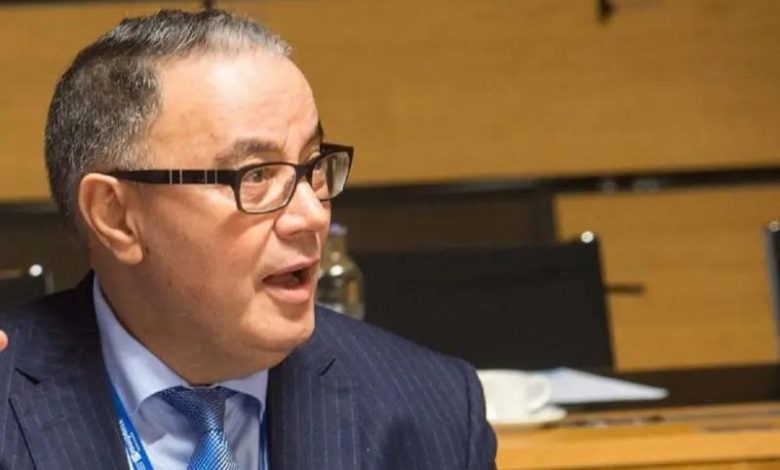 A senior Algerian diplomat said on Friday that Algeria may resort to escalatory measures in its dispute with Morocco and take further steps after severing ties and closing airspace.
Relations between the two North African neighbors have not been good for decades, and Algeria and Morocco closed their borders since 1994, then deteriorated further with the escalation of the dispute again over the Western Sahara region last year.
Ammar Balani, the official in charge of the Maghreb countries file at the Algerian Foreign Ministry, told Reuters that "it is not possible to rule out resorting to additional measures," without specifying the nature of these measures that may be under study.
Morocco considers Western Sahara part of its territory, but Algeria supports the Polisario Front, which seeks independence for the region.
Last year, the Polisario said it would resume armed struggle after a decades-old truce in which the United States recognized Moroccan sovereignty over Western Sahara, in exchange for Rabat strengthening its relations with Israel, which Algeria does not recognize.
On the other hand, a senior Moroccan diplomat supported calls for self-determination for the Algerian Kabylie region, which Algeria described as an unacceptable interference in its internal affairs.
Algeria accuses Rabat of supporting the "Movement for the Self-Determination of Kabylia" called "Al-Mak", a separatist group that the government classifies as a terrorist organization. It also accuses it and an Islamist group called the "Rashad" organization of igniting devastating forest fires that resulted in dozens of deaths.
The allegations of Morocco's support for the Mac movement, in addition to the issue of Western Sahara and other controversial issues, were among the reasons that Algeria relied on to announce the severance of diplomatic relations with the Kingdom on August 24.
Moroccan King Mohammed VI called for the reopening of the borders and the improvement of relations, and he offered Algeria to help put out the forest fires, a call that did not receive any response from Algeria.
Morocco responded to this step by saying that Algeria has no justification for severing ties and that the pretexts on which it is based are "false and absurd." The Mac denies starting any fires.
Algeria has indicated that it will not renew a contract to supply gas and said on Wednesday that it had closed its airspace to all Moroccan civil and military aircraft, two measures described by Moroccan sources as having little effect.
Blani told Reuters that Algeria will be very vigilant and will show absolute firmness to protect its national territory.