President Abdel Fattah El-Sisi announces eight decisions to alleviate burdens on people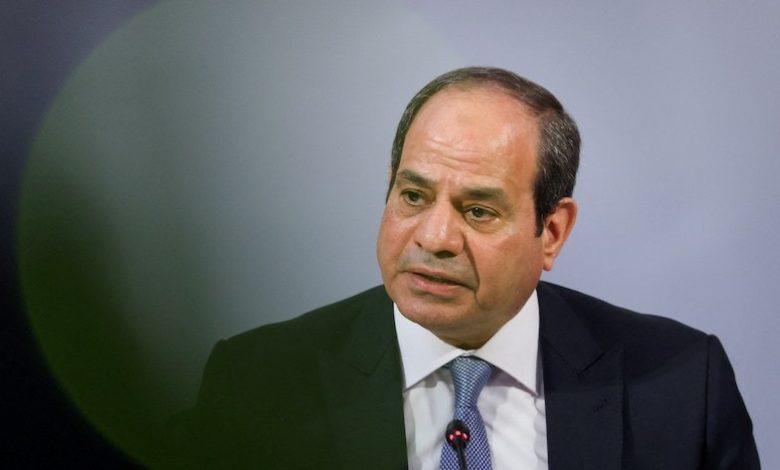 President Abdel Fattah El-Sisi announced eight decisions with the aim to alleviate people's burdens caused by the Russian-Ukrainian war and the lingering repercussions of the coronavirus pandemic.
Sisi made the remarks on Saturday 16/09/2023 during the inauguration of development projects in Beni Suef.
The President decided to up an exceptional allowance to mitigate the high cost of living crisis from EGP 300 to EGP 600 to all civil servants at the state administrative body and employees of economic authorities and public institutions as well as state-run and public business companies.
The President also decided to raise the minimum wage of sixth class employees of the state administrative body and economic authorities from EGP 3,500 to 4,000.
President Sisi decided as well to up the tax exemption limit from EGP 36,000 to 45,000 at a 25 percent rise for all employees of the state administrative body, economic authorities and public business and state-run companies.
Also, the President doubled the exceptional allowance for pensioners from EGP 300 to 600 in a decision that will affect the life of about 11 million citizens.
Sisi instructed that the Takaful and Karama cash support allowance, which is offered to five million families, be increased by 15 percent.
The President directed the Egyptian Agricultural Bank to launch an initiative to alleviate the burdens of indebted smallholder farmers.
The President also directed to swiftly up the technology allowance of all journalists listed in the Journalists' Syndicate in accordance with the funds allocated under the State budget.
Sisi also decided to exempt debtors unable to pay the loan installments they owe to the General Authority For Reconstruction Projects & Agricultural Development from interest rates and penalty fines until the end of 2024 maximum.