Kremlin says, Russia to press on 'until all the goals' achieved in Ukraine
Putin in 'round-the-clock' contact with military after troops forced to retreat south-east of Kharkiv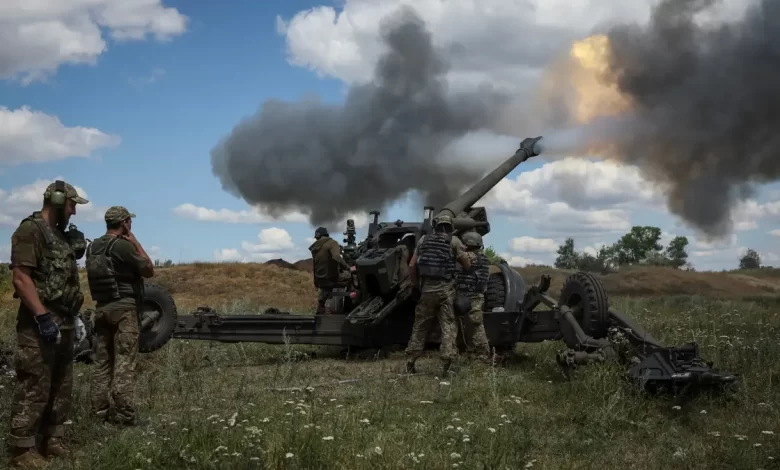 Russia will push on with its invasion of Ukraine until all military goals are met, the Kremlin has said, as it responded to Kyiv's massive counter-offensive in the east, which has reclaimed more than 3,000 square kilometres of terrain.
The Russian military setback is the Kremlin's biggest since it was forced to U-turn on plans to take the Ukrainian capital and has led to a rising tide of recriminations in Moscow over who is to blame. President Vladimir Putin is fully briefed on the relocation of Russian forces, Kremlin spokesman Dmitry Peskov told reporters on Monday.
The defence ministry has acknowledged Russian troops were pulled back in the Kharkiv region, but authorities have since avoided calling it a retreat. "The president is in constant, round-the-clock communication with the minister of defence, and with all the military commanders," Peskov said. Asked if Putin still trusted his military leadership, Peskov replied that the "special military operation" — the name Moscow gives to its invasion of Ukraine — will continue, and "will continue until all the goals that were originally set are achieved".
On Monday, Ukrainian troops worked to consolidate gains they had made since launching the offensive east of Kharkiv. In Izyum, a key logistics hub where thousands of Russian troops had been stationed, Ukrainian soldiers hoisted the national flag over the central district government building in the main square. Nataliya Humenyuk, spokeswoman for Ukraine's southern operations command, said on Monday that the country's forces in the southern Kherson region, where Ukraine initiated an earlier counter-offensive, had also liberated about 500 sq km of territory from Russia's forces.
Ukrainian officials say it is Russian forces that are hitting the facility as a provocation. Macron said it was Russia that was responsible for tensions at the site and demanded the withdrawal of Moscow's forces. Recommended Russian media reports appeared to shift after the rapid advances, which followed weeks of stalemate. Over the weekend, Russian state television anchors spoke of fierce fighting in the east, while pro-war reporters and bloggers wrote frank posts online about the rout.
Towns liberated included Visokopiylya, Novovoznesenske, Bilohirka, Sukhy Stavok and Myrolyubivka, she said. Tensions have also risen over artillery strikes at the Zaporizhzhia nuclear power plant in southern Ukraine, which Kyiv and Moscow blame on each other.
In a phone call with French president Emmanuel Macron on Sunday, Putin warned of potential "catastrophic consequences" of what he claimed was Ukrainian shelling targeting the plant.
"Well, brothers and sisters. Are you depressed? Screaming?" state TV reporter Andrey Medvedev wrote on Telegram on Saturday, as Russian troops pulled back from Izyum. "I know, I agree, it's been a hard day. It's very difficult, and it won't be the last." Other reporters embedded with Russian troops live-blogged their experience of the withdrawal — and cautioned leaders to learn some lessons from the defeat.
"The army will definitely stand up, there will be new victories," military reporter German Kulikovsky wrote to his half a million subscribers.
  "But! If conclusions are not made . . . on everything, from infantry platoon tactics, to new weapon systems . . . then it will be tough times ahead not just for me and those involved in the special military operation, but for all Russian society."