Angela Merkel wants to support Sudan: 'You need partners and Germany wants to become a partner'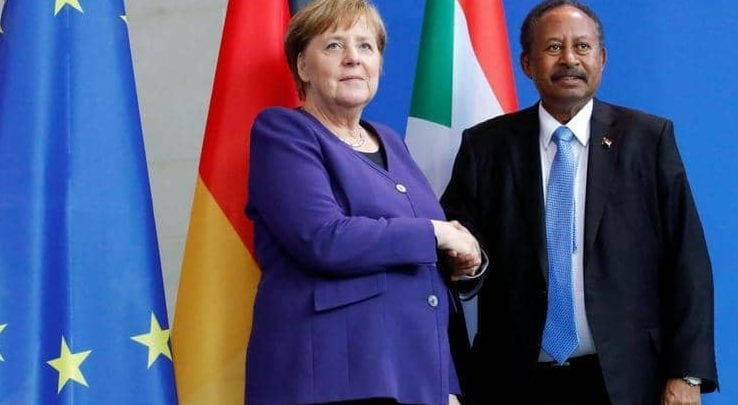 Angela Merkel  the German Chancellor said "You need partners and Germany wants to become a partner,"  
her country will provide Sudan with political and economic support.
Merkel said in a press conference with Prime Minister Abdullah Hamduk in the capital Berlin, that Sudan is in a process of historical change.
Merkel stated that great duties are waiting for Sudan regarding the reforms to be made in the political and economic fields. "You face great difficulties. You need partners and Germany wants to become a partner".
Emphasizing that peace and democratization should be opened in Sudan, Merkel said, "People are waiting for success. Probably, they are waiting for fast success and they are very impatient. Therefore, we want to support Sudan with our partners." spoke as.
Stating that the deep change in Sudan covers the whole country, Hamduk said, "We trust the support and assistance of partners and friends in Germany. Of course, we want to meet the expectations of the people. (In Sudan) The peace process is progressing." found the assessment.
Noting that Sudan is located at a strategic point in the middle of the Sahel region where all the problems are piled up, Hamduk said, "If we can find a solution in Sudan, it will have a good effect on the region and it will reflect positively. We want to focus on this strategic effect." said.