Anger over attempts to impose Turkish rule on Libya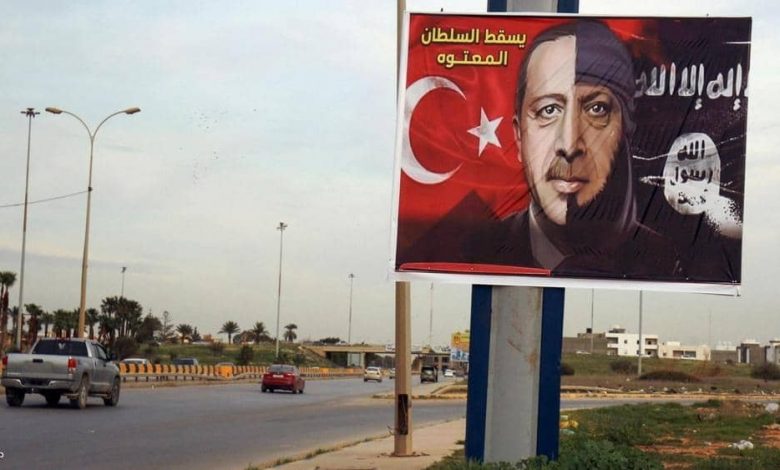 Turkish President, Recep Tayyip Erdogan, announced that Turkey is considering initiating cooperation with Azerbaijan on conducting joint drilling and exploration operations in the Libyan oil industry.
In press statements, Erdogan stated that both countries could potentially work in the hydrocarbon sector in Turkey, Libya and various other countries, which sparked a state of great anger in the political, human rights and popular circles in Libya.
Dr. Abdel Moneim Al-Hur, head of the Arab Organization for Human Rights in Libya, said that the Turkish economic purposes in Libya have been exposed and known since the first day of its military intervention, it also seeks to impose itself on the country's reconstruction plan to renew its presence and achieve gains as a result, whether those gains were Economic or political, it planned from the first moments to extend its control over Libyan oil in the offshore or onshore regions in Libya.
He affirmed that Turkey supported the Brotherhood terrorist group and its loyal militias to serve Erdogan's project to revive the neo-Othmanism and support political Islam groups in Libya, which is another crime that is added to his crimes and is considered a violation of the rights of the Libyan nation and international law.
Another legal issue referred by the head of the Arab Organization for Human Rights in Libya "that all transitional bodies, including the internationally recognized parliament, do not have the right to conclude new treaties or agreements and it's implementation extends beyond this stage.