Anthony Blinken: "It Is Too Early to Predict the Outcome of Ukraine's Counter-Attack"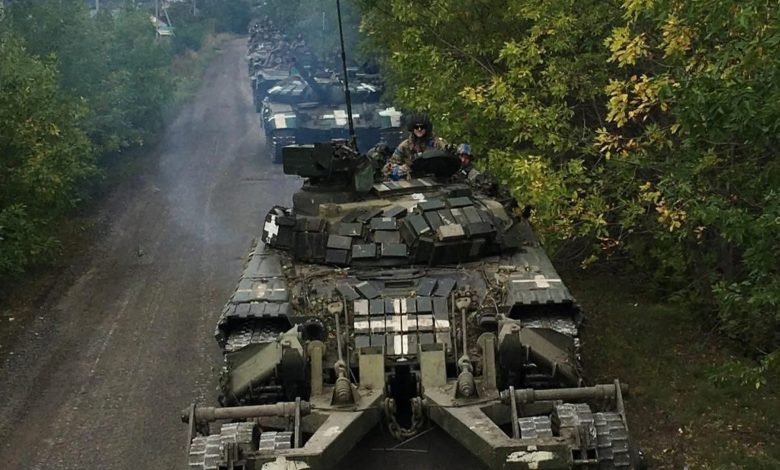 "It's too early to say exactly where all this is going to take us," Blinken said during a press conference in the Mexican capital.
"We're in the early days (of the counterattack), so I think it wouldn't be appropriate to speculate exactly where all of this is going to lead us."
"The Russians maintain very large forces in Ukraine, in addition to equipment and ammunition," the US secretary said.
Blinken made this statement during a quick visit to Mexico, where he participated in a high-level "US-Mexico Economic Dialogue", after he visited Kyiv last week.
"But it is clear that the Ukrainians are making great progress, especially in the northeast" of their country, he added.
Noting the "courage" of the Ukrainians in defending their homeland, Blinken stressed that the United States would continue to provide them with arms and ammunition and "everything that is necessary."
He said that the field gains made by Ukrainian forces are "a result of the support we have given them, but primarily as a result of the exceptional courage and steadfastness that the Ukrainian army and the Ukrainian people have demonstrated."
"It is the Ukrainians who are fighting for their homeland and their future, not the Russians," Blinken stressed, adding, "We will continue to do what is necessary" to support Kyiv.
On Monday, Ukraine announced that its forces had achieved new military victories, stressing that they had reached the Russian borders and had regained in one month from the Russian forces seven times the area of ​​Kyiv.
The Russian forces responded to this Ukrainian advance by bombing some of the areas they had lost.
The Ukrainian army confirmed achievements in the Kherson region (south), which is controlled by Russian forces and adjacent to the Crimea, which Russia annexed to it in 2014, as well as in areas in the east of the country under the control of pro-Moscow separatists.
The Ukrainian army initially announced the launch of a counterattack in the south of the country, but last week it made rapid advances in the Kharkiv region bordering Russia in the northeast of the country, forcing the Russian forces to retreat.