Tunisia Sweeps Criticism after Rached Ghannouchi's Arrest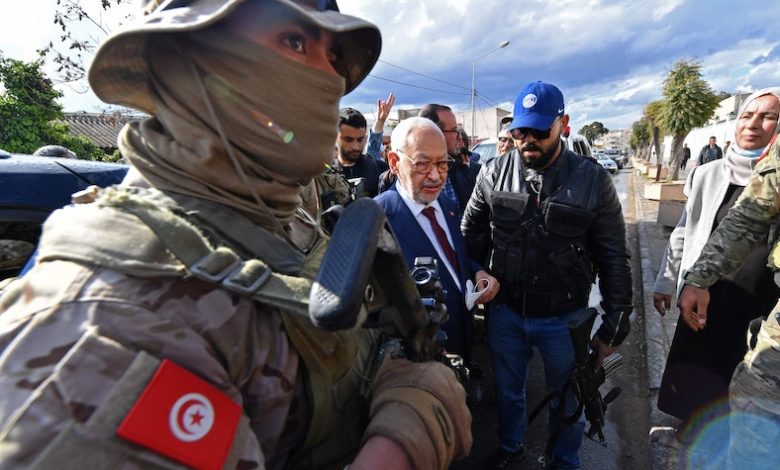 Tunisia on Wednesday described French and European criticism of it as "unacceptable" following the arrest of Ennahda leader Rached Ghannouchi.
Tunisia on Wednesday (April 19th) firmly rejected the concerns, expressed in particular in Europe, after the arrest of the Islamist opponent Rached Ghannouchi, describing them as "inadmissible".
His arrest on Monday came after statements in which he said Tunisia would be threatened with a "civil war" if left-wing parties or those from political Islam like Ennahda were eliminated there.
The European Union, a key partner of Tunisia, said on Tuesday it was following "with great concern the latest developments" in the country, citing the arrest of Rached Ghannouchi and the closure of his party's premises. The EU also underlined "the fundamental principle of political pluralism".
France for its part noted that this arrest "is part of a worrying wave of arrests".
"Justice is exercised calmly"
The Tunisian Ministry of Foreign Affairs said in a press release published Wednesday evening in reaction to French and European declarations that "the laws of the Republic apply to all litigants without exception, with all legal guarantees", and that "justice exercises calmly, without being influenced by the wave of inappropriate and unacceptable comments".
The ministry did not explain the link it makes between concerns expressed about the rule of law and freedoms in the country and its economic situation. "These communications constitute an unacceptable interference in the internal affairs of Tunisia from parties who are nevertheless informed about the realities of the country", added the Tunisian ministry, stressing again "the importance of restarting the Tunisian economy in the best possible conditions possible".
He maintained that these comments "can only affect the country's intense efforts to redress an economic and financial situation under great strain due, in large part, to the poor governance and amateurism that have characterized the past decade" during which the Ennahdha party of Rached Ghannouchi played a leading political role.