Tunisian Police Detain Brotherhood Ennahda Leader Ghannouchi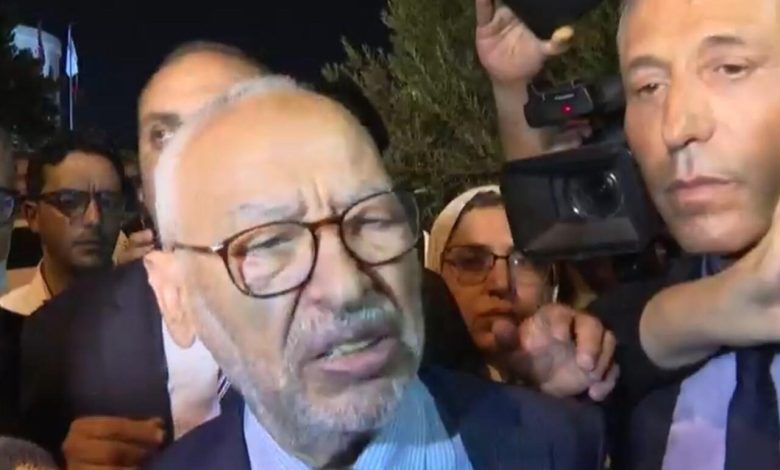 Tunisia's Islamist party Ennahdha said on Monday evening that Tunisian security arrested its leader Rached Ghannouchi.
"Security units raided the house of the Brotherhood Ennahdha leader and transferred him to an unknown destination," according to a statement on Ghannouchi's official Facebook page.
Ghannouchi's lawyer Mokhtar Jamai said that he did not know the reason for his client's arrest, the private radio station Mosaique FM reported.
Ennahdha was the largest party in the previous parliament that was dissolved by Tunisian President Kais Saied in July 2021.
81-year-old Ghannouchi is facing several charges, including financial corruption, money laundering, terrorism, and assassinations. 
A senior police official said Ghannouchi had been brought in for questioning and his house searched on the orders of the public prosecutor investigating "inciting statements". A decision on next steps was with the prosecutor, the official said.
Ghannouchi had already faced repeated rounds of judicial questioning over the past year on charges relating to Ennahda's finances and to allegations it helped Islamists travel to Syria for jihad, charges he and the party both deny.