Tunisia's brotherhood leader Ghannouchi questioned again by anti-terrorism unit
Brotherhood leader is facing accusations that he called security forces tyrants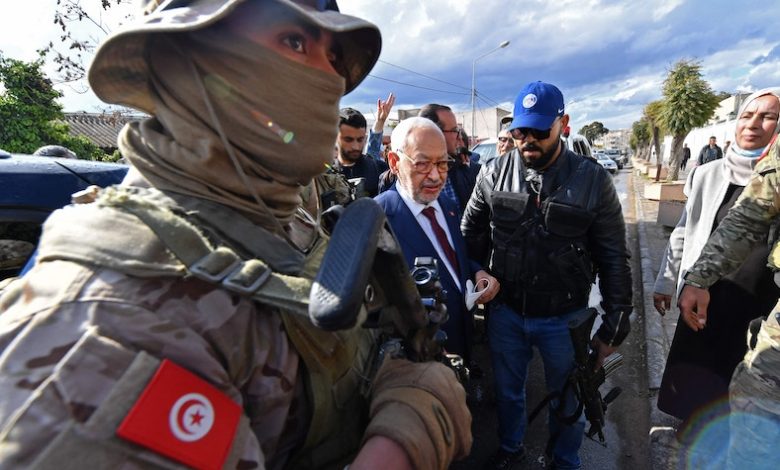 Tunisia's former parliament speaker and brotherhood leader, Rached Ghannouchi, has been questioned over describing country's police as 'tyrants' and demonized them during a eulogy last February.
Ghannouchi faced questioning in the same case in December, before his lawyers requested postponement to Tuesday, February 21.
The investigation follows an official complaint filed by a police union. He was released after questioning.`
The former brotherhood member Ghannouchi has appeared on multiple occasions before investigative judges on charges relating to terrorism and money laundering.
Police have detained a number of leading figures with links to the opposition or to critics of Mr Saied, including prominent politicians, a powerful businessman and the head of Tunisia's main independent news outlet.
"The recent arrests have shown that a number of criminals involved in conspiring against the internal and external security of the state are the ones behind the crises by distributing food stuff and raising their prices," Mr Saied said.