Armed militias besiege the government headquarters in Libyan capital, Tripoli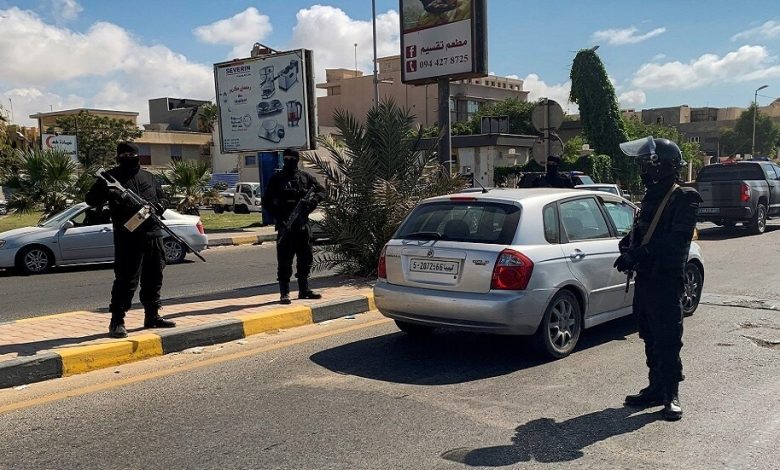 Sources reported that armed groups are besieging the Prime Minister's headquarters on the Sikka road in the Libyan capital, Tripoli, while the President of the Presidential Council, Muhammad Al-Manfi, requested a military force to protect his house.
The sources reported that the President and members of the Libyan Presidential Council were transferred to a safe place.
It also indicated the spread of armed mechanisms belonging to the 444 militia led by Mahmoud Hamza in separate areas of the capital, Tripoli.
In addition, the sources indicated that tension hangs over the vicinity of the Prime Minister's Office in the capital, after the decision of the Presidential Council, in its capacity as the Supreme Commander of the Armed Forces, to relieve the commander of the Tripoli Military District, Abdel Basset Marwan, from his post.
power outage
Al-Arabiya sources said that there is a heavy security presence near the prime minister's headquarters, noting that electricity has been cut off in large parts of the capital.
It is noteworthy that the Libyan Presidential Council, in its capacity as the supreme commander of the army, decided to appoint Major General Abdel Qader Mansour as commander of the Tripoli Military District, to succeed Major General Abdel Baset Marwan, in a decision that appears to have angered the armed groups in the capital.
gun threat
In the same context, the leader of the Al-Samoud militia, Salah Badi, who has been on the Security Council sanctions list since November 2018 on charges of destabilizing security in Libya, threatened by using bullets and by escalating, saying, "Lead and copper will start from today and we have free people in all cities of Libya and this meeting came by chance, and we have Another meeting where we will make decisions that turn things upside down."
It is noteworthy that, on December 24, the Libyans are scheduled to go to the polls to choose a president for the country, in a station that is considered a continuation of a political process sponsored by the United Nations, and aims to end a decade of chaos in the country after the fall of Muammar Gaddafi's regime in 2011.
Badi launched a sharp attack on the UN envoy, Stephanie Williams, after her visit today to Misrata and holding meetings with some of the city's notables, and said that it "has a criminal role in Libya." He also criticized the election laws, which he described as "fabricated."