At least 117 Syrian mercenaries killed in Libya, 150 fled to Europe
At least 117 Syrian mercenaries who were sent by Turkey to fight alongside the Accord Government were killed in the Libyan capital, Tripoli, while some 150 people fled to Europe.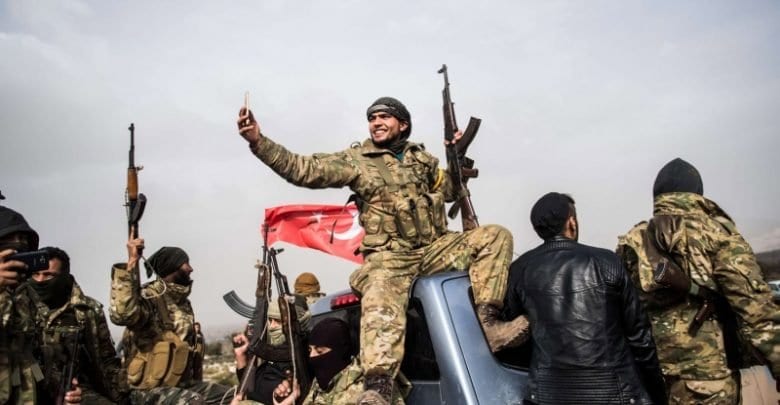 Syrian Observatory for Human Rights has reported that the number of the killed Syrian mercenaries that Turkey sent to fight alongside the Accord Government has reached 117 mercenaries.
According to the Observatory, the mercenaries who were killed are the mercenaries of Liwa al-Mu'tasim, Firqet al-Sultan Morad, Liwa Seqour al-Shemal, al-Hamzat, and Suleiman Shah. They were killed on the axes of Salah al-Din neighborhood south of Tripoli, al-Ramla axis near Tripoli Airport, in addition to the axis of Mashrou' al-Hadabah and other areas in Libya.
The Observatory added that about 150 mercenaries among those who went to Libya fled via the Libyan waters and are now in Europe.
Although the Berlin Conference, in which Turkey participated, concluded with the signing of a statement obliging the parties and countries concerned with the Libyan crisis not to interfere or arm the warring parties, Turkey continues to send mercenaries to Libya, as their number reached 4,750 mercenaries who have got to the Libyan territory so far.