At Least 80 Killed and Hundreds Injured in Drone Attack on Syria Military College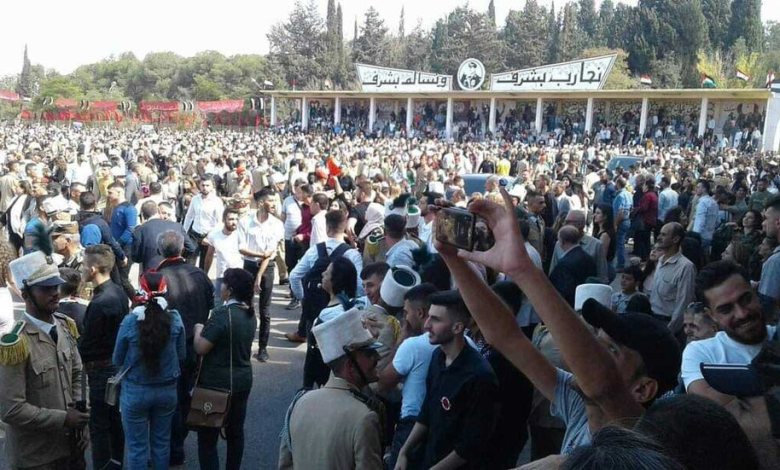 Explosive-Laden Drones Strike Military College Graduation in Homs, Syria, Leaving 80 Dead and Scores Injured"
During a military college graduation ceremony in the Syrian city of Homs, a devastating attack involving explosive-laden drones occurred, resulting in a tragic loss of life. The incident claimed the lives of 80 individuals, including women and children, and left over 240 others wounded, as reported by Syria's Minister of Health, Hassan Al-Ghobash.
The responsibility for this heinous act remains unclaimed, although Syria's defense ministry has pointed fingers at "terrorist organizations supported by well-known international parties."
The repercussions of the attack were deeply felt, with numerous wounded soldiers and critical injuries among the attendees, which included families, women, children, and college students participating in the graduation ceremony.
The Syrian armed forces described the attack as "unprecedented" and issued a stern warning of a robust response, promising that those responsible for planning and executing the attack would face severe consequences.
Homs, an ancient city once hailed as the epicenter of the Syrian revolution, witnessed fierce clashes in 2012 between regime forces and opposition fighters seeking the ousting of President Bashar Al Assad. The city eventually fell to the regime in 2014 following a two-year siege. Situated in the heartland of central Syria, Homs held significant strategic importance due to its role as a critical transportation and commercial hub, connecting the capital, Damascus, in the south to the northern city of Aleppo.
On a separate front, Turkish airstrikes targeted Kurdish-controlled areas in northeastern Syria, resulting in at least eight casualties. The Kurdish security forces in the region reported that more than 15 Turkish drones penetrated the airspace of northeastern Syria, targeting various positions, infrastructure, service facilities, and oil and gas stations. These attacks also affected civilian-populated areas.
Turkey's military had initiated a series of airstrikes against Kurdish targets in both Syria and Iraq in response to a deadly bombing in the Turkish capital, Ankara. The Kurdistan Workers' Party (PKK) claimed responsibility for the Ankara attack, igniting tensions further. The PKK has been involved in a decades-long insurgency against the Turkish government and is designated as a terrorist organization by Turkey, the United States, and the European Union.