Barcelona coach Xavi at WAR with Pique, Alba and Busquets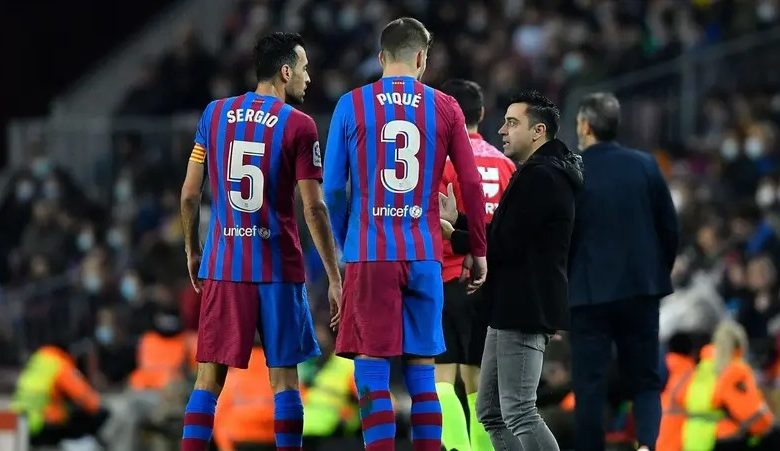 Barcelona coach Xavi is going to war against former teammates Gerard Pique, Jordi Alba and Sergi Busquets.
That's according to Okdiario's chief pundit Eduardo Inda, when talking on El Chiringuito.
Inda said, "There is a total and absolute war between Xavi and the sacred cows of Barça. There is a total and absolute fratricide. The 'sacred cows' have been Xavi's teammates in the locker room.
"They are Gerard Pique, Busquets and Jordi Alba. The story is that the three players accuse Xavi of having let them down, betrayed and sold them out to (president Joan) Laporta and the club's leadership.
"The club leadership owes the three players more than 120 million euros. Piqué wins 30 and 24 each of the other two. The players say that Xavi is collaborating in the fact that the club has not paid them even one euro of that amount.
"We are talking about the money that they stopped receiving plus interest on arrears and the CPI. They maintain that Xavi collaborates in not lining up two of them and that he is relegating them for a sort of alliance with Laporta so that they end up leaving without getting paid."