Barcelona plan to sign Ronaldo .. "The deal of a lifetime"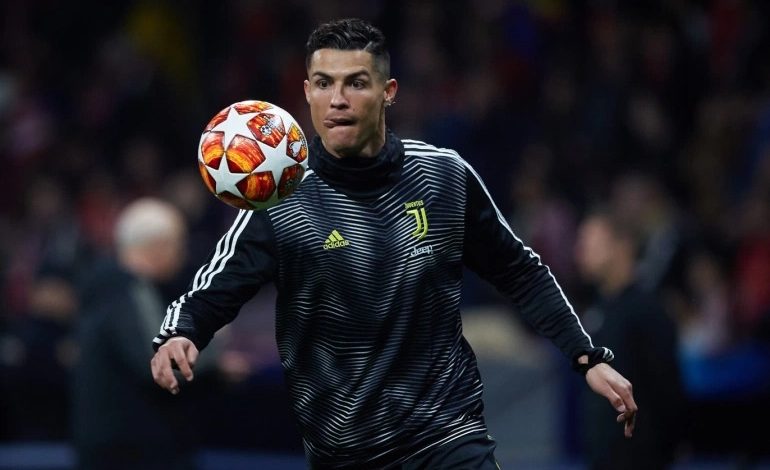 While the European Cup is entering its final stages, and occupying the world of football with its excitement, the Barcelona club camp, led by its president, Joan Laporta, is working on the "deal of the century".
Laporta is seeking to complete an "incredible" deal, which is to sign Portuguese Cristiano Ronaldo, to play alongside captain Lionel Messi, according to several sources.
News has begun to increase recently, about the reality of that deal, which appears "unrealistic" on paper, but has begun to take a real form in recent days.
The beginning of the plan
The idea began to crystallize in Laporta's head, when Juventus signed coach Massimiliano Allegri, who does not have a good relationship with Ronaldo.
Ronaldo spent his first season in Juventus with Allegri, who did not bring out the best in Ronaldo, especially because of his defensive style.
With the arrival of Allegri, Juventus began to think about selling Ronaldo, whose contract expires in the summer of 2022, so selling him this summer is a major goal for the team so that he does not have to transfer him for free.
exchange deal
Laporta promised big plans to return Barcelona to the normal path, when he was elected president of the club months ago, and perhaps Ronaldo and Messi's plan may be the largest in the club's history.
According to the newspaper "AS", Laporta is planning to make a huge offer, but for a short period, for Ronaldo, who believes the Barcelona camp will be interested in the idea of ​​Laporta.
On the other hand, Juventus, Laporta plans to offer a number of the team's players, in a swap deal, in exchange for Ronaldo.
Among the most prominent names nominated to enter into the exchange deal are the French Antoine Griezmann, the Brazilian Philippe Coutinho and the Spaniard Sergi Roberto.
main obstacle
The main obstacle that will stand in the way of the "deal of the century" is Ronaldo himself, whose long history with Real Madrid, Barcelona's historical rival, may prevent him from "betraying" the royal.
Ronaldo spent 9 seasons in the Real Madrid shirt, and he has a special relationship with the club's fans, who may consider him a "traitor" in the event of moving to Barcelona.
On the other hand, Ronaldo certainly will not prefer one project over another, based on the financial offer. The player wants the end of his career to consolidate his historical position, and not to raise more money.
The coming days will reveal the developments of the "crazy" idea, especially when Ronaldo exits the European Cup, which he is currently focusing on.