Barcelona records losses of nearly half a billion euros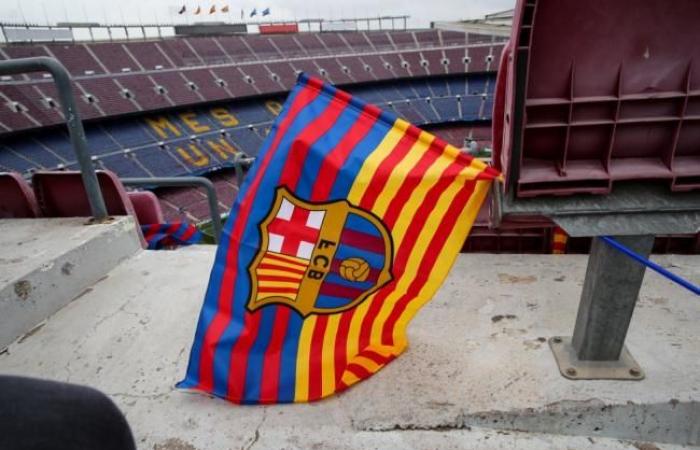 Barcelona recorded a loss of 481 million euros for the fiscal year 2020-2021, and record expenditures estimated at 1.136 billion euros, according to what the Catalan club announced, expecting to record profits from the current season.
The club, which is experiencing a sports and financial crisis, revealed that "the general budget for the 2020/21 season, with income of 631 million euros and 1.136 billion euros in expenses, shows a loss of 481 million euros after paying taxes."
These losses are approximately two and a half times greater than what the club expected, or about 200 million euros, especially due to the pandemic.
"Operating expenses increased by 19% compared to the previous season, from 955 million euros to 1.136 billion euros, which is a record in the club's history," Barcelona added.
Revenues amounted to 631 million euros, 26% lower than in 2019/20 (855 million euros), and 24% less than the estimated budget established before the 2020/21 season.
For the 2021/2022 financial year, while Barcelona is sixth in the Spanish League and the last in its Champions League group after two rounds of competitions, the Spanish club is preparing to present a budget to the Socios (Fan Member) Association on October 17, with an expected profit of five million euros. With the end of the season.
Blaugrana hopes to generate revenue of 765 million euros, or 21% more than last season, thanks to the gradual reopening of the club's facilities, including the Camp Nou stadium and official stores.
Barcelona also expects exploratory expenses that will allow it to bring in players of 784 million euros "with a significant decrease in sports salaries (-31 percent)", thanks to the departure of players with huge salaries such as Argentine Lionel Messi and French Antoine Griezmann this summer, and the efforts of other players who are still in club.
Arab Observer