Bayern Munich responds to accusations of racism against Sadio Mane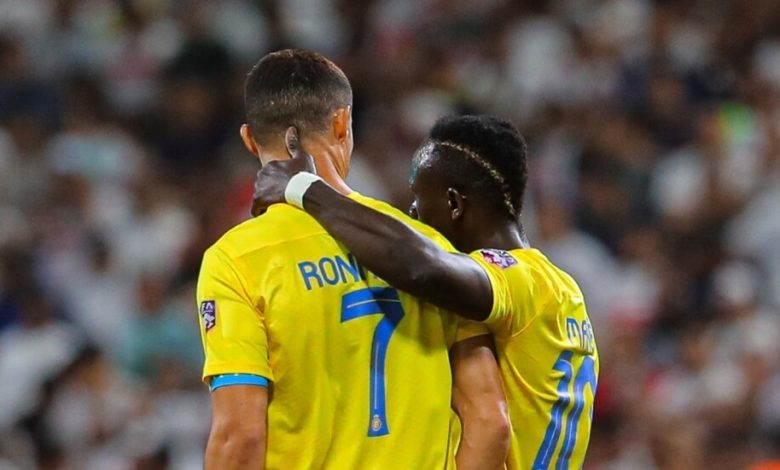 Sadio Mané's (31) advisor Bacary Cissé has accused Leroy Sané (27) and the Senegalese international's former club Bayern Munich of racism in an interview with RMC Sport. The Bundesliga club have now replied to the accusations.
The German international and the Senegalese had a high-profile dressing room altercation in the aftermath of Bayern's humbling at the hands of Manchester City in the Champions League quarter-finals. Mané reportedly struck the former Manchester City winger and was suspended for it by the Bavarian giants. From there, the 2022 AFCON winner was more isolated than ever in Bayern's dressing room.
Speaking to RMC Sport, Cissé says that it was Sané, and not his client, who apologized to his teammate following the falling-out. "Sadio accepted his apology by telling him he hoped it would never happen again and that Sadio was really proud of who he is." Mané's advisor adds that anyone within European football knows that Sané is a "very condescending boy". Cissé continues by saying that Mané never created any problems at the clubs he had played for, whilst also insinuating racism in the upper echelons of the Bundesliga club: "If Sadio Mané's skin colour bothered Leroy Sané, it also bothered the Bayern Munich executives", concluded Cissé.
Mané's advisor believes that the club's top brass forced manager Thomas Tuchel to demote the Senegalese further down the Bayern left-wingers' pecking order, to the benefit of Sané and Serge Gnabry. The former Liverpool No. 10 has been sold to PIF-funded Saudi Arabian outfit Al-Nassr.
Bayern Munich have now responded in a press release, relayed by RMC Sport. "We cancelled Sadio Mané's contract by mutual agreement. Accusations of racism, which are now being levelled by Sadio's entourage, are unfounded and have been from the start. Our coach Thomas Tuchel has also never told Sadio that he can never use him. FC Bayern liked Sadio Mané as a man and as a player. Unfortunately, the objectives that we set together when he signed weren't achieved. That happens in football. We wish Sadio all the best and for lots of success at his new club," read the statement.