Biden: "Erdogan will pay a heavy price"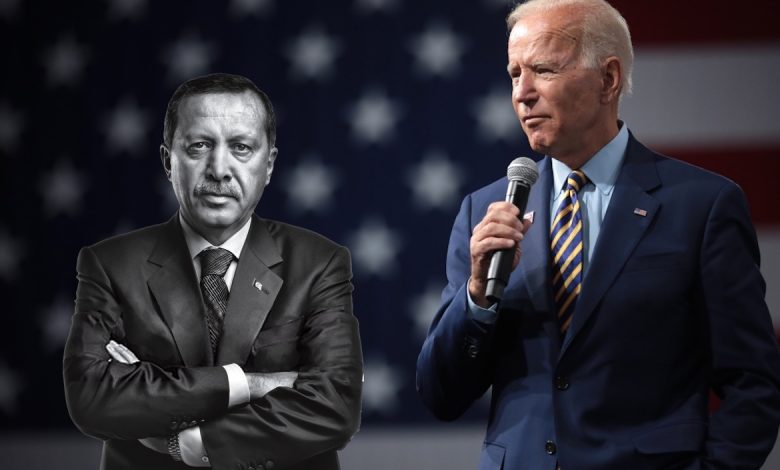 Turkey has woken up to the Biden victory and to its dismay, all the investment Ankara made in keeping its relations cordial with Donald Trump has gone to waste.
Now all its efforts to get hold of a strategic and tactical foothold in the Eastern Mediterranean will be challenged.
Turkey's main opposition Republican People's Party (CHP) leader Kemal Kılıçdaroğlu congratulated Joe Biden for winning the 2020 U.S. presidential elections in a Twitter message he posted in Turkish and English, becoming the first Turkish politician to do so.
"I look forward to strengthening Turkish-American relations and our strategic alliance," Kılıçdaroğlu said.
Turkish President Recep Tayyip Erdoğan has not issued a message as of the time of writing. According to state-run Anadolu Agency, Erdoğan spoke with Russian President Vladimir Putin on the phone on Saturday evening, around the time Biden's unofficial win was announced.
In a January interview that resurfaced in August, Biden had called Erdoğan an autocrat and said the United States could "support those elements in the Turkish leadership that still exist and get more from them, embolden them to be able to take on and defeat Erdoğan."
CHP deputies had denounced Biden's comments as foreign interference with Turkish politics, while Foreign Minister Mevlüt Çavuşoğlu called Biden "ignorant" over what he said were pro-military coup comments.
Last year, following U.S. President Donald Trump's unexpected decision to withdraw from northern Syria, Biden said Turkey was "the real problem," and that he would make Erdoğan "pay a heavy price for what he has done."
Anadolu ran a fairly neutral profile on Biden on Saturday evening, while the Turkish state broadcaster's English-language service TRT World on Friday ran a Twitter video on the murder of Saudi dissident journalist Jamal Khashoggi with the caption, "If Biden wins, will he unearth the Khashoggi murder case, which was covered up by the Trump administration?"