Biden vows retribution after US service members were killed in Afghanistan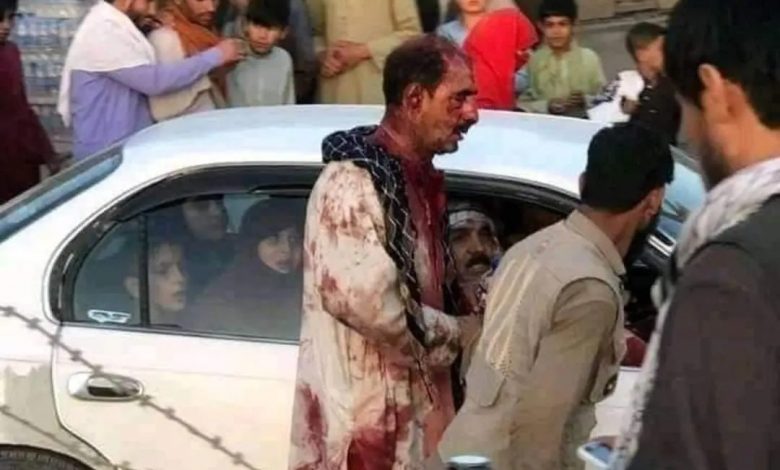 Biden to those who carried out Kabul attacks: 'We will hunt you down and make you pay', he added the United States would punish the Islamic State for a deadly attack on American service members and Afghans in Kabul, President Biden said he would send additional troops to aid Americans in Afghanistan if his military advisers ask — though he said that has not been requested.
The Islamic State attack at the Kabul airport, which included two suicide bombings, killed 13 U.S. troops and wounded 18.
"We will hunt you down and make you pay," Biden said in the White House speech, calling those military members who died "heroes who've been engaged in a dangerous, selfless mission to save the lives of others."
Biden said military leaders were standing by their Aug. 31 deadline to exit Afghanistan, though he left open the possibility that more troops may be sent there.
After an explosion at the airport's Abbey Gate, where Americans were searching potential Afghan evacuees, gunmen opened fire, McKenzie said. Another blast later occurred at a hotel outside the airport. He attributed the attack to the Islamic State, which claimed responsibility, and indicated that U.S. military action in response is possible.
American officials are bracing for the possibility of future attacks, including possible car bombs or rockets being fired at the airport, as the evacuation continues. Marine Gen. Kenneth "Frank" McKenzie, chief of U.S. Central Command, said at a news briefing Thursday that the risk of an attack from Islamic State persists alongside other threats.
The toll of dead and wounded remained uncertain late Thursday. One person with knowledge of the matter, who spoke on the condition of anonymity because he was not authorized to talk to the media, said 40 were killed and 120 injured.
Other reports put the tally far higher. It's unclear whether those figures included the 12 U.S. service members.